LG Manoj Sinha In Bihar
17 March, 2023, By

Cross Town News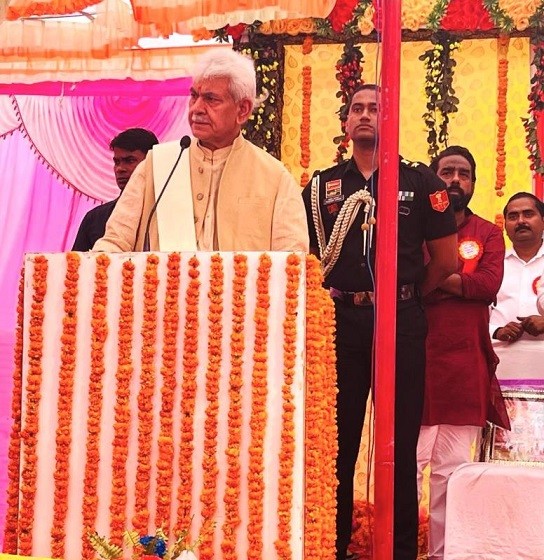 BIHAR, MARCH 16: Lieutenant Governor Shri Manoj Sinha addressed the inauguration ceremony of Saran Dairy Producer Co. Ltd at Gopalganj, Bihar today.
Speaking on the occasion, the Lt Governor highlighted the role of Dairy Sector in uplifting the rural economy, lives of small and marginal farmers and strengthening the spirit of Cooperatives
"Dairy Sector has strengthened the rural economy and enhanced the economic condition of millions of small and marginal farmers of the country. This sector has empowered the women through Self Help groups and they are playing the key role in delivering social and economic benefits to the rural economy," said the Lt Governor.
The Lt Governor remembered the valuable contributions of great personalities like Dr. Rajendra Prasad, Sardar Vallabhbhai Patel, Tribhuvandas and Verghese Kurien in strengthening the Cooperative movement and laying the foundation of Milk Revolution in India.
After Independence, Gujarat and Bihar witnessed the rise of the Cooperative revolution. Cooperatives have worked as a strong pillar for economic and social development of the poor & marginalized sections, he added.
The Lt Governor appreciated the endeavour of the Saran Dairy Producer Co. Ltd for bringing together the unorganized rural milk producers under the structure of Dairy Cooperative Societies, Self-Help Groups and providing them an opportunity to earn a better livelihood.
The Lt Governor called upon the dairy farmers & milk production units to focus on value-addition to meet the increasing market demand and to make the sector more lucrative.
Sh Kumar Rakesh, Director Saran Dairy Producer Co. Ltd; milk producers, farmers and prominent citizens from all walks of life were present on the occasion.