Amit Shah's Rally In Rajouri Will Be Historic: Vibodh
02 October, 2022, By

Cross Town News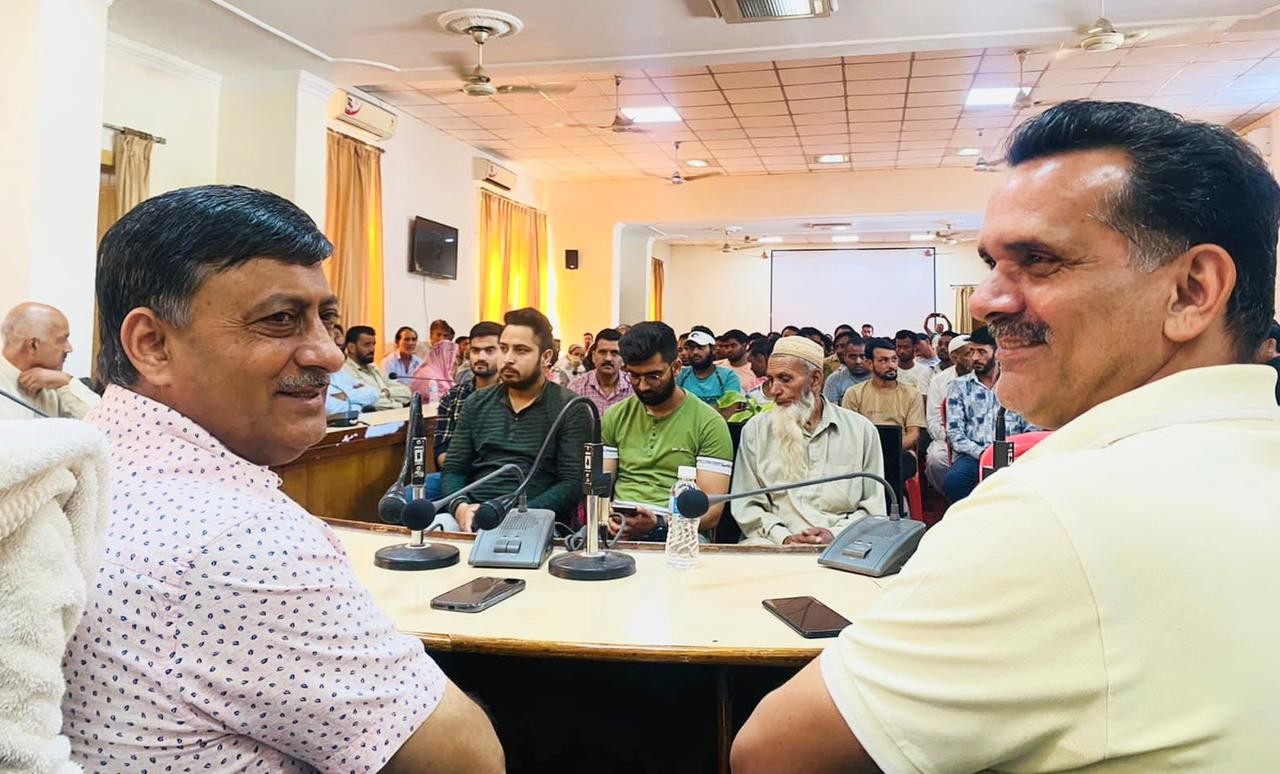 JAMMU, Oct 02:Hon'ble Home Minister Sh. Amit Shah is the leader and representative of the entire nation and his visit to Rajouri scheduled for 4th October has infused enthusiasm among everyone irrespective of their political affiliation, said BJP general secretary and former MLC Vibodh Gupta while speaking at All Party Councillor Meet of Municipal Council Rajouri called by its ChairmanMohd Arif
Vibodh said," Decision of councillors and prominent citizens of Rajouri to collectively participate in Hon'ble Home Minister Amit Shah's visit irrespective of party affiliation with the opinion that he is the leader and representative of the entire country is praiseworthy".
Vibodh further said that glad to see immense enthusiasm among the people of Rajouri regarding Home Minister Amit Shah's visit to Rajouri. People are happy for getting an opportunity to listen to the most charismatic leader of the country and will definitely make his visit a historic one.
Vibodh called Home Minister Amit Shah as the pioneer of New Jammu and Kashmir and said that his role in building a strong, prosperous and peaceful J&K will be remembered till time immemorial. He further said that his visit will infuse confidence and enthusiasm among people residing in border areas.
Speaking on the occasion District President Rajinder Gupta said that lakhs of people will join the rally to listen to Home Minister Amit Shah. He further said that people are enthusiastic about his visit and preparation to ensure his grand welcome is in full swing. He urged councillors and prominent citizens to work together to ensure that everyone participates in this rally.
Chairman Municipal Council Rajouri Arif Jatt also addressed the gathering and expressed his gratitude to all councillors and prominent citizens for attending the All Party Councillor Meet. He further appreciated the fact that people irrespective of political affiliation are working together to make the Home Minister's rally a grand one.