Transport Nagar Issues: Aseem Gupta Takes Up Matter With JDA & JMC
10 August, 2022, By

Cross Town News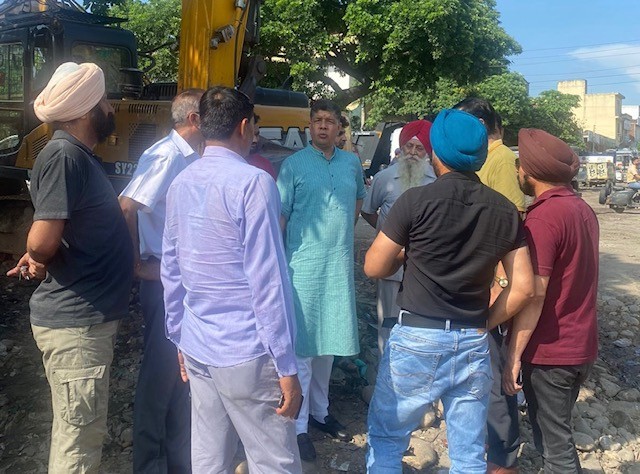 JAMMU, Aug 10: On pathetic Road condition of Transport Nagar, Narwal people called on Aseem Gupta Vice-President J&K BJP and requested for RCC cement road for whole of Transport nagar
Called on XEN JDA Vinod Kumar, AEE JDA Sanjay Gupta, JE JDA Surjeet and talked with Pankaj Mangotra VC JDA on this issue for the construction of road, Aseem called for construction of RCC Cement road as black topping road are not successful in this area as this is the hilly area and flow of water during rain is very fast in this area.
He also told XEN that no black topping of road done in this area from last 6 to 7 years as this is very important road in the city and serious issue to be addressed.
He also had telephonic talked with Commisioner JMC Rahul Yadav and requested to take on special drive for cleaningTtransport nagar.
Rahul Yadav agreed to address the raised issue.