Former J&K Chief Ministers, Politicians Question J&K Govt Over Suryanamaskar Issue
14 January, 2022, By

Cross Town News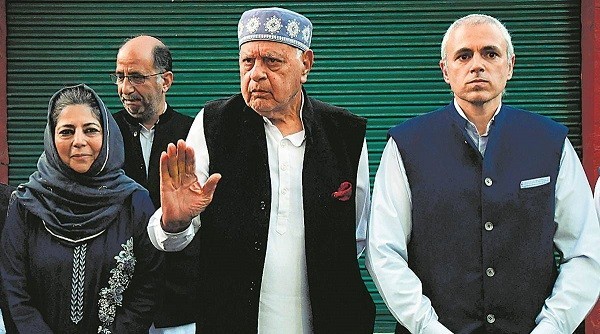 Srinagar, Jan 13: Former Chief Ministers and Politicians questioned J&K Govt over Suryanamaskar issue.
Former CM Omar Abdullha questioend J&K Govt , his tweet can be read below:
Former chief minister and PDP president Mehbooba Mufti said the Centre's "misadventures" aim to collectively "humiliate" the people of Kashmir. "GOIs PR misadventures aim to demean and collectively humiliate Kashmiris. Forcing students and staff to perform suryanamaskars by issuing orders despite their obvious discomfort with imposition of something laden with religious connotations gives an insight into their communal mindset," Mehbooba said in a tweet.
Sajad Lone, Jammu and Kashmir People's Conference President tweeted, "Y is the govt so insensitive. Now comes the surya namaskar episode. I wish the govt of the day understands that along many bloody battles fought in Kashmir — of immense importance was the war between liberal and radicals. How ur actions undo all that the liberals had earned
However, copy of Govt instructions with CTN reads as:-