Nitish Appeals To LG To Direct Vaccination Of LPG Delivery Staff Without Age Restriction
17 April, 2021, By

Cross Town News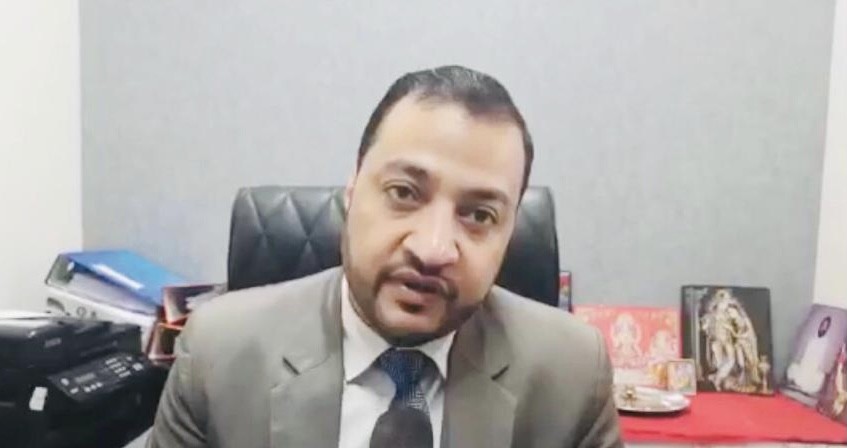 JAMMU, APR 17: BJP State Executive Member, Nitish Mahajan has appealed to the Lieutinant Governor Manoj Sinha to allow Corona vaccination for all those below 45 years of age who are working on ground to maintain essential services for the people at large in this hour of crisis due to sudden upsurge in Corona cases. Addressing media persons here today, he said the majority of delivery staff in field is young like the LPG delivery boys, the filling boys at petrol pumps besides others across the Union Territory of Jammu and Kashmir who are at grave risk of getting Corona infection and as such there is a dire need to get these youth below the age of 45 vaccinated against the deadly virus at the earliest.
Nitish informed that a petition stands already submitted by the National President, Federation of LPG Distributors of India seeking corona vaccination to staff of LPG network across the country. He said that the workers in the entire LPG distribution network have been acknowledged even by the Prime Minister Narendra Modi as Covid Warriors and it was because of these young delivery boys who during entire lockdown period ensured delivery of the refills to each and every household by putting their and their families lives at risk. He also expressed grief and sorrow over the fact that around 65 delivery boys died due to Covid-19. Without the timely supply of refills to households, there would have been chaos and confusion resulting in hue and cry in absence of any eatery, hotel or restaurant functioning during that period. Therefore the distributors, their staff and particularly the young delivery boys supported the nation during the difficult times of yesteryear, he added.
Nitish said that the nation is yet again facing a crisis situation today amid second wave of COVID-19 pandemic and it is appropriate time for the Govt to take the decision to do away with the age limit/ restriction for COVID-19 vaccination especially in case of the aforesaid delivery boys besides others working in a similar situation as Corona warriors. Nitish emphasized that the life of every citizen irrespective of age is precious and right to life is a fundamental right guaranteed by the constitution of India with the State being duty bound to protect this most precious right. He reiterated his appeal to the LG to instruct the concerned to immediately allow the vaccination to entire LPG Distributor network delivery staff on urgent basis irrespective of their age.