Shailendra Kumar Makes PWD (R&B) Department J&K To Go Completely Online Only
25 February, 2021, By

Cross Town News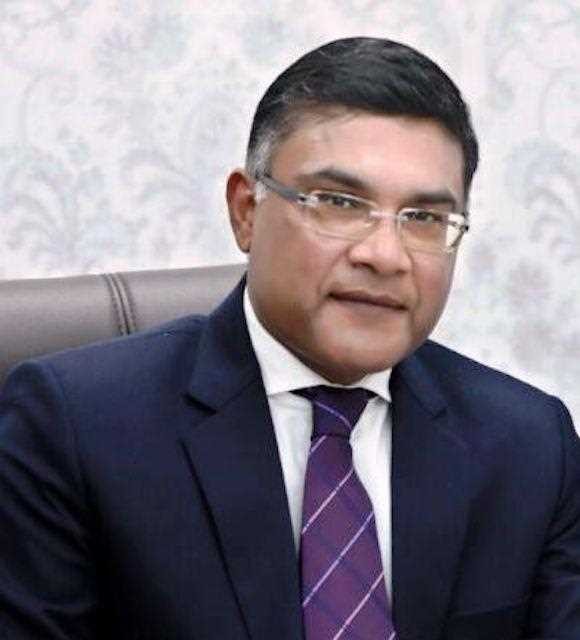 Jammu, Feb 24: Following achieving targets to set right the department & after making record in PMGSY, Shailendera Kumar, Pr Secretary, PWD(R&B) has made PWD(R&B) all set to shift to online mode of working from 1st of April 2021, which shall prove again a milestone in the working of the department under the administrative control of Shailendera Kumar..
The Department will shift to complete online system of working right from conceiving of the project to its completion.
As per details with Cross Town News, the web portal titled as JKPWDOMS shall have modules that will facilitate framing of the projects to its approval from the competent authority, tenders, contract allotment and payments etc etc. followed by online mode of project execution and effective quality control besides billing and accounting system of the projects, contract details, registration/renewal and especially inspection shall be now through online system/mobile application only.
The online working will also help in making the complete system of working transparent and expedite the working thereby helping in faster execution of the works. The system will also have the complete data of all engineers and employees of the department besides data of contractors for faster evaluation of the contracts.
The said achievment done under the administrative control of Shailendera Kumar shall keep no scope for any hanky panky, however, Engineering Mannual has standardized all processes.
Pertinent to mention here that promotion, seniority list, Vigilance Clearance , APR, Property Statements all shall be now online for Engineers and Officials of the department.
The web portal shall also have modules for road safety audit, snow clearance and grievance redressal which will help in expediting the working of the department hereby resulting in faster completion of public works.
It further added that another mobile application is being set for public for online complaint from site about the quality of work and status of road.
Above all, most intersting part of this initiative is that inspection would be uploaded from the site by engineers through specially desgned app which will capture location & Geo tagged pictures are compulsory. Citizens would be provded with another app "J&K Sadak" throgh which they can give feedback about the quality of project/work.
Pertinent to mention here that trial run shall start from firsr week of March, 2021