Amar Singh Club Management Restrained From Enrolling, Admitting New Members: What About Jammu Club?
13 January, 2021, By

Cross Town News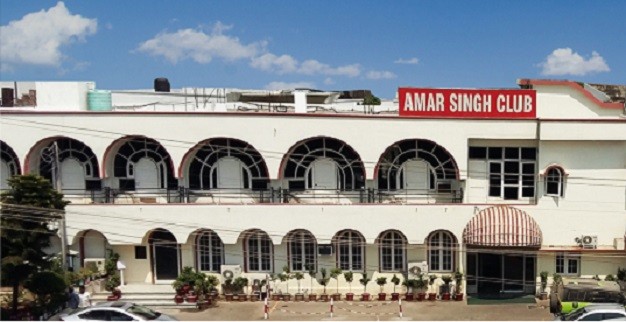 Ankit
Jammu, Jan 12: Sub-Judge Jammu Pawan Sharma restrained management of Amar Singh Club Jammu from enrolling and admitting new members to the Club in a suit filed by Ashok Khajuria, former MLA/MLC of BJP and Vinod Kumar Luthra.
During the course of hearing Advocate Rohit Sharma appearing for the plaintiffs submitted, the plaintiffs are permanent members of Amar Singh Club Jammu whereas defendants are Secretary and Executive Committee of the Club.
It is case of plaintiffs that as per the constitution of the club Executive Committee is elected for a period of two years and thereafter a new committee is to be elected & the term of present Executive Committee had expired on March 2020 but thereafter committee has not initiated any process to elect a new committee but has initiated process to admit and enrol new members to the club.
After hearing, the Sub-Judge observed that Section 26 of the constitution of the club deals with election of member of Executive Committee. It clearly says that the term of executive shall be two years from the date of notification of election result and after the expiry of two years, the Executive Committee shall be deemed to be dissolved.
The Sub-Judge said that there is no provision in the constitution for the extension of the life of the Executive Committee which has forced the plaintiff to approach this court. Not only this, the grievance is that they are enrolling new members to the club. Even if it is admitted that due to special circumstances, the elections could not be held in time, in my opinion the present committee could not take up such important functions which a duly elected committee has to conduct.
The plaintiffs/applicants have made out a prima facie case in their favour and against the non-applicants", the court said, adding "in view of the facts of the case emergency involved prior notice under Order 39 is dispensed with.
The court also issued notice to the defendants/non-applicants in the main suit and in the meanwhile the non-applicants have been restrained temporarily from enrolling and admitting new members to the club.
Pertinent to mention here that Management of Jammu Club should also take care of the issue as last time they selected ward members of their family & nears & dears by adopting pick & choose, which gave a bad name to management of Jammy Club?