Excise Comm Inspects Various Distilling/ Bottling Plant; Rs 18 Cr Business In 3 Days; All Liquor Trades To Remain Open Tomorrow
23 May, 2020, By

Cross Town News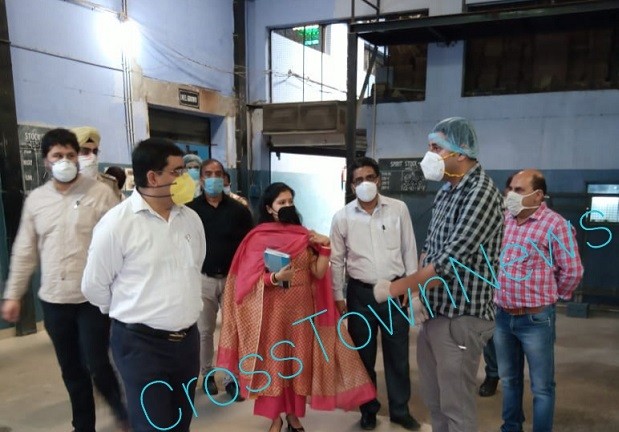 JAMMU, May 23: In order to gear up the industrial units far manufacturing of liquor, Excise commissioner J&K, Rajesh Shavan visited various units.
He was accompanied by senior officers of excise departments including Bharat singh DC Accounts, Atul Sharma Technical Officer and Himinshi Gupta ETO.
Commissioner interacted with management of these units and reviewd their preparedness for manufacture.
It is pertinent to mention that due to lockdown there couldnt be manufacture of liquor but once the shops have been opened now it requires continuous production.
Sources told Cross Town News, that the department in three days carried a business of around Rs 18 crores as there has been tremendous demand for liquor.
While reviewing the work of Excise Officials, the EC directed the ETOs to ensure the quality standards and desired to have joint meeting with all chemists of these industrial units for better quality management.
Pertinent to mention that 114 shops have been thrown open across UT as stand alone shops having space for queue and customers for ensurung social distancing and for rest of shops the department has asked the respective deputy commissioners to take final call as per their convenience in view of requirement of enforcing social distancing, whereas Excise COmmissioner has given green signal from his side.
Sources further told Cross Town News that all trades to remain open tomorrow as an exception so that there remains continuous supply in shops.