I Had A Back Spasm Due To The Bed In Dharamshala Hotel: R Ashwin
23 May, 2023, By

Cross Town News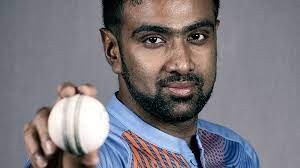 NEW DELHI, May 23: R Ashwin says his back is fine after pulling out of Rajasthan Royals's last league game in Dharamshala.
He said he probably picked up the back spasm after sleeping on a "soft bed" in Dharamshala hotel. "I always sleep on floor. But in Dharamshala (I slept) on the soft beds. Suddenly back spasm came and my back got stiff. I came home. Back is fine," Ashwin told on his YouTube channel.
He also mentioned how his aging body and IPL travel played a role. "In IPL we keep traveling to different places. I am aging also."