"Healthy Forests " Key To Healthy Living Of People:: LG
22 March, 2023, By

Cross Town News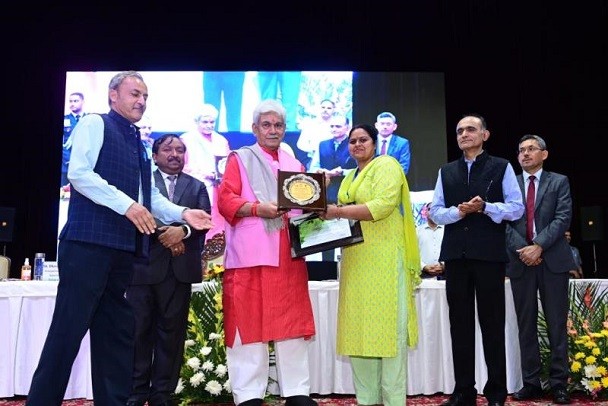 JAMMU, MARCH 21: Lieutenant Governor Shri Manoj Sinha attended the International Day of Forests event organized by Department of Forest, Ecology & Environment at Convention Centre, today.
The Lt Governor called upon the people for sustainable management of forests and the judicious use of resources to combat climate change and to ensure well-being of all.
"Healthy Forests is the key to Healthy living of people and it should be our topmost priority to safeguard these precious natural resources. Every element produced by nature nourishes us.
Since time immemorial, the health & well-being of humans, animals & environment around us are interlinked", said the Lt Governor.
The Lt Governor emphasized on striking a perfect balance between society and environment for a healthy ecosystem and a strong economy. "Nature is a great source of wisdom. The more we learn from nature, the more we understand that forests are not only an integral part of our existence but also essential for our mental, physical health and well-being.
A society that is closer to nature is more prosperous", the Lt Governor said.
We must protect and nurture economic, social and environmental values for the benefit of present and future generations, the Lt Governor observed.