Jammu: Hari Niwas Hotel Wins Award At World Water Ceremony
21 March, 2023, By

Cross Town News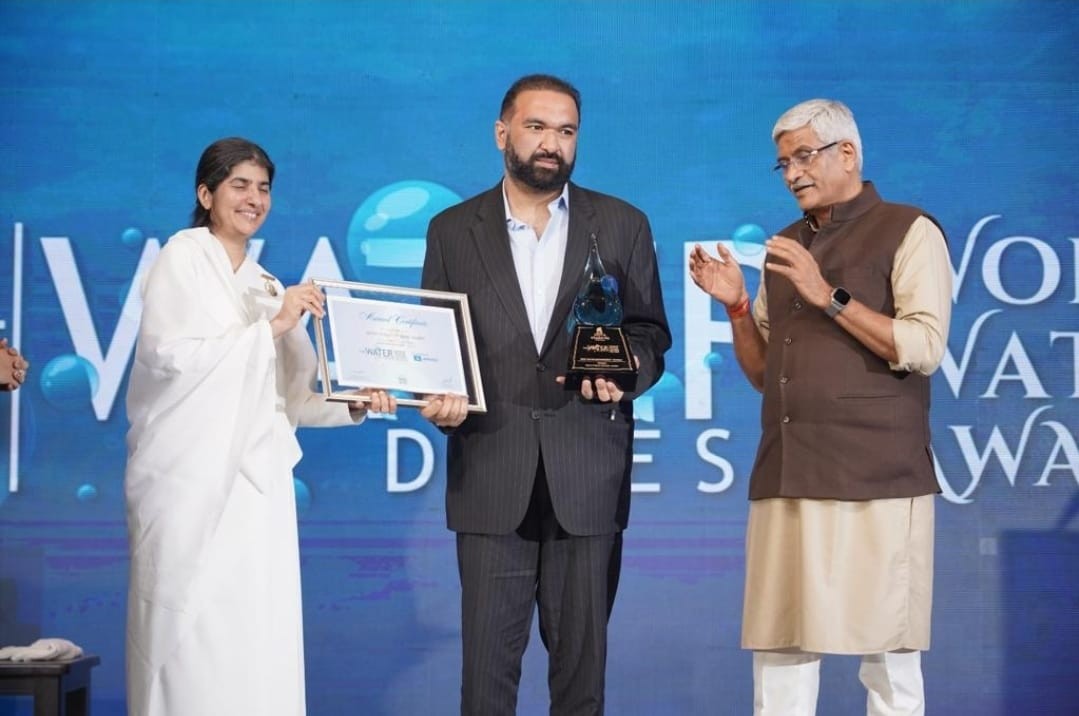 JAMMU: Ranvijay Singh of Hari Niwas Hotels & Resorts group was conferred the 'Best Water Management - Hotels' Award, and 'Best Water Management – School' Award for 2022-2023 at World Water Ceremony held in New Delhi.
The Chief Guest Gajendra Singh Shekhawat, Hon'ble Minister, Ministry of Jal Shakti, presided over the ceremony. The distinguished Guests of Honour and key dignitaries were BK Sister Shivani from the Brahma Kumaris, H.E. Naor Gilon, Ambassador of Israel to India and Sri Lanka, Umesh Kumar Sharma -Director, Water Digest, Ms Anupama Madhok Sud, Editor & Director, Water Digest, while Dr Benno Boer, Programme Specialist and Chief of Section-Natural Sciences, UNESCO joined virtually and gave a special video address.
The achievements of the country's top Water Warriors were celebrated at the star-studded gala gathering of more than 200 national and international guests for the most coveted World Water Awards wherein the winners were felicitated under 34 coveted categories acknowledging the distinguished work carried out by the government and private bodies, NGOs, schools & colleges, RWAs, and individuals to treat recycle, and conserve water. In the category of "Best Water Management – Hotels", Hari Niwas Hotels & Resorts Pvt Ltd, a royal heritage legacy, won the award. The water & waste management in this hotel is being done with a sewerage treatment plant, rainwater harvesting, least use of water in washrooms, installation of water use efficiency systems and through landscaping for minimising water usage.
Another commendable award in the category of "Best Water Management – School", was won by Delhi Public School, Jammu. In the school, before the adoption of required measures, water consumption was 40% higher than the annual record. After applying the suitable measures, the annual consumption has decreased considerably.
The Water Digest Awards are supported by the Department of Water Resources, River Development and Ganga Rejuvenation, Ministry of Jal Shakti while the award ceremony was organized by Water Digest, India's premier Water magazine acting as the mouthpiece of the water industry since 2006..
Speaking on the occasion, . Ranvijay Singh said, "Water Conservation is the dire need of the hour for a sustainable society as the pressure caused by urbanization, increasing global population and climate change have caused water scarcity which is now also becoming a critical global issue. Our staff at Hari Niwas Hotel and DPS Jammu have taken the responsibility as Water Warriors to prevent water wastage and are taking necessary steps for water conservation." Ranvijay Singh further urged the citizens of Jammu to use water resources judiciously.