IGR Advises Sub Registrars To Be Public-friendly In Registrations
18 March, 2023, By

Cross Town News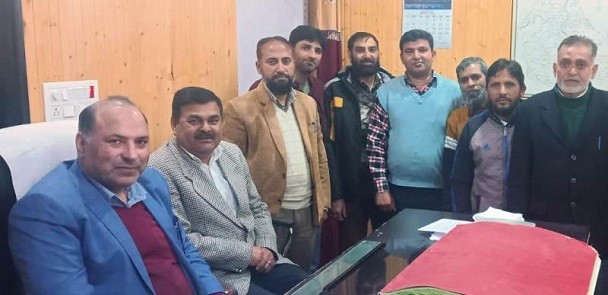 BHADERWAH, MARCH 18: Inspector General Registration (IGR) Jammu & Kashmir, Sheikh Arshad Ayoub visited the office of Sub Registrar Bhadarwah and reviewed the status of registration.
The records were thoroughly inspected and a meeting was held with Sub Registrar Bhadarwah and his office staff. IGR J&K appreciated the work done by Sub Registrar Bhadarwah and his team.
While addressing registration staff, IGR advised them to be public-friendly and facilitate citizens visiting the office for registration.
He was accompanied by Additional Deputy Commissioner Doda, Dr Ravi Kumar Bharti. Sub Registrar Bhadarwah, Dil Mir briefed the IGR on issues faced by his office while conducting registrations and assured that all possible convenience would be provided to the general public in this regard.