Supreme Court Imposes Rs 2.5 Crores Penalty On Medical College For Illegal Admissions
13 March, 2023, By

Cross Town News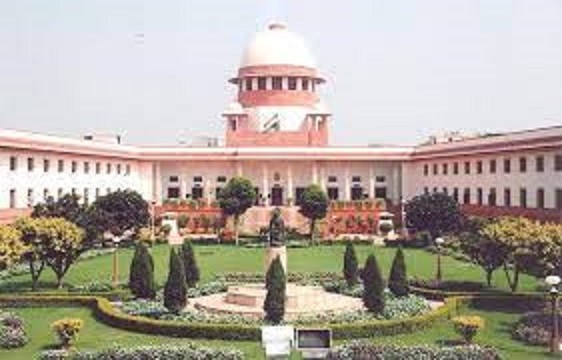 New Delhi, March 12: Supreme Court Imposed Rs 2.5 Crores Penalty On Medical College For Illegal Admissions & Protects Students.
The Supreme Court asked Annasaheb Chudaman Patil Memorial Medical College, Dhule to deposit Rs 2.5 crores with the All India Institute of Medical Sciences, New Delhi for flouting its orders pertaining to the admission of MBBS students.
Even though the Supreme Court had passed a stay order, preventing the medical college from admitting students to its MBBS course, it proceeded to do so.
A Bench of Chief Justice DY Chandrachud, Justices P Narasimha and JB Pardiwala expressed that it did not want to touch upon the admissions of students but asked the medical college to pay up.
The medical college had an annual intake capacity of 100 seats for the MBBS degree course. For the academic years 2017-18 and 2018-19, the Medical College was not granted permission to admit students. In 2020, the Medical College submitted an application to increase its intake capacity from 100 to 150 for the academic year 2021-22.
At the same time, its renewal of recognition had become due in 2021, which was conditionally granted.a team of inspectors conducted a surprise physical inspection.
Union Ministry of Health and Family Welfare received complaints alleging irregularities and deficiencies in the infrastructure of the Medical College, The assessors found gross deficiency of faculty, residents and clinical material, among other aspects. Consequently, the letter of permission was withdrawn.
The medical college moved the Bombay High Court. The petition was disposed of while directing the NMC to conduct an inspection of the Medical College by 30 January 2022 and a final decision was directed to be taken by 3 February 2022.
The petition was disposed of, on 25 January 2022, on the first date of hearing, without the NMC even filing a counter affidavit.
Aggrieved, the latter moved the Supreme Court. An application for modifying the High Court order was then filed by the Medical College.
Thereafter, the Top Court set aside the judgments dated 25 January 2022 and 2 February 2022 and restored the writ petition to the file of the High Court. NMC then filed a counter before the High Court.
The Court then said that it did not want to interfere with the admissions already granted as the students were admitted through central counselling in the State of Maharashtra and asked the medical college to pay the amount.
This amount can't be recovered from the students in any manner, the Court added, while disposing the plea.