J&K: One More Intentional Fraud Of Revenue Officers ?
29 November, 2022, By

Cross Town News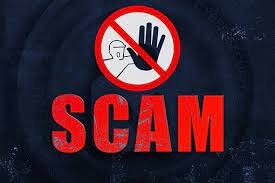 Rajesh Gupta
Jammu, Nov 28: Recently, DC Office Jammu detected a biggest fraud by which some land grabbers managed fraud permission for aleanation of land on fraud documents with the league of Revenue Officers of the time & therafter sold 04 plots on that fraud permission granted by DC Office, Jammu but issuing 04 fards of a one compact plot at 04 distant spots.
However, DC Office Jammu cancelled the fraud permission but sleeping on taking actions on responsible Revenue Officers & not cancelling the fraud mutations recorded on the said permission despite clear reccomendations by SDM(S) vide his letter dated ending August, 2022 raised a pointer towards concerned big bosses of DC Office Jammu?
However, now Cross town News is in possession of a document of another intentional fraud done by Revenue Officers by recording mutation of two different registered plots of 05 marla each but in different khasra numbers to a a single mutation of 10 Marla with NO. 2835/Jeem dated. 01.05.2017, which is causing a big mental harassment to the concerned without his fault needed to be dealt with iron hands to teach a lesson to such kind of Revenue Officers.
However, the document of proved fraud committed by Revenue team of 2017 along with confirmation of the said fraud by the Tehsildar in 2020 is with CTN.