Excessive Cost Of Litigation As A Major Impediment In Delivery Of Justice: President Of India
27 November, 2022, By

Cross Town News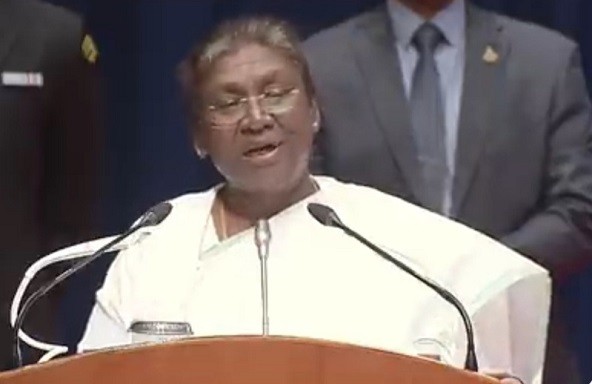 New Delhi, Nov 26: President of India Droupadi Murmu while speaking on Constitution Day of India also referred to excessive cost of litigation as a major impediment in delivery of justice.
She further urged the executive, Judiciary and Legislature to evolve an effective dispute resolution mechanism to mitigate the people's plight.
But in actual till tough actions not taken for unnecessary litigations, stopping delay in filing respose, punshing for unnnecessary adjournments, the early justice cannot be provided to innocents & without acting tough on such issues early justice can never be brought in India on the cost of such kind of concerneds, which is increasing number of cases in respective courts.