Commissioner State Taxes, Dr.Rashmi Singh Inaugurates GST Enforcement Office For North Kashmir
25 September, 2022, By

Cross Town News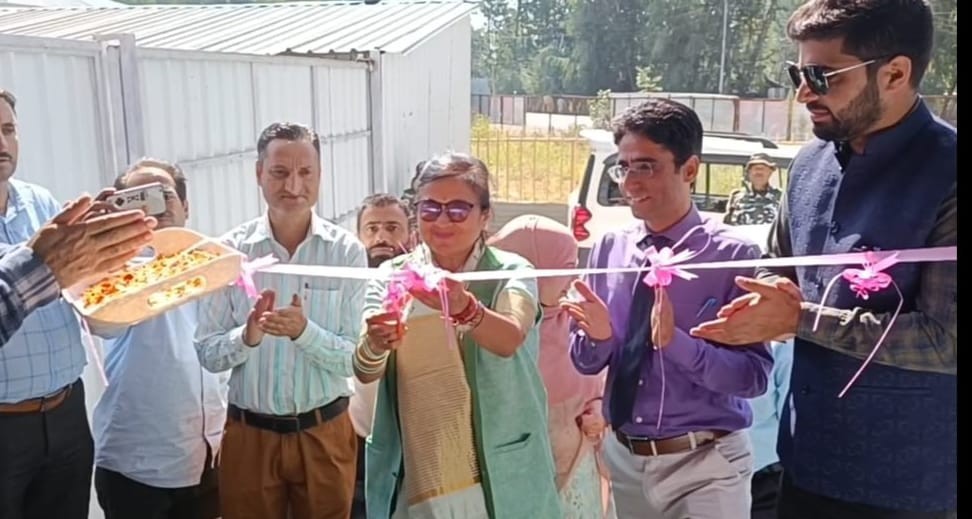 SRINAGAR: Commissioner State Taxes, Dr Rashmi Singh inaugurated the office of Deputy Commisioner Enforcement North Kashmir at Pattan on the Srinagar -Baramulla- Kupwara National Highway. She was accompanied by the Additional Commissioner, Manzoor Ahmad Bhat, Deputy Commissioner, Shakeel Maqbool and other officers in charge of North Kashmir.
Speaking on the occasion, she advised the Enforcement officers to use all tolls including the risk based analysis, Intelligence gathering, interception & inspection of vehicles and inspection of premises to nail the tax evaders. However she emphasized that enforcement activities shall be carried out in an unobtrusive and efficient manner under proper and due authorization of inspections and overall supervision and control of the Commissioner.
The Commissioner was informed that a tax and penalty revenue of more than 50 lac rupees was collected during the last five months from April to August 2022 by the Enforcement Wing of North Kashmir and nearly 6000 consignments in transit were verified by its teams. While appreciating the efforts of the team, she said there is a need to work on further improving compliance.