J&K: 2 Medical Shops Closed Down For Violation Of Different Provisions/ Conditions
02 September, 2022, By

Cross Town News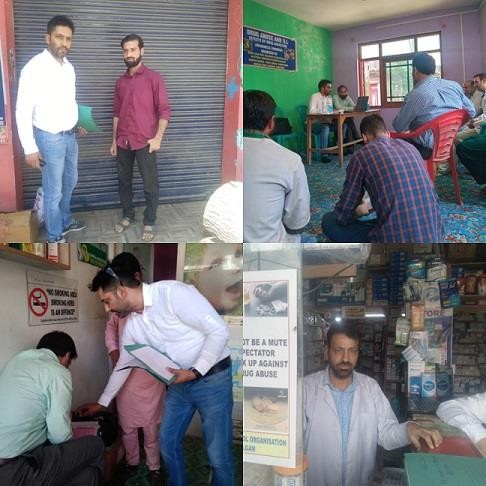 KULGAM, SEPTEMBER 01: The Drug Control Organization Kulgam today closed down two medical shops in Qaimoo and Ghat Redwani areas of Kulgam for violation of different provisions/ conditions of licenses.
Officers from Drug Control Organization Kulgam said that there will be zero tolerance for misuse of habit forming drugs and those chemists found indulging in the same will be booked under law.
Meanwhile to curb the misuse of addiction forming drugs, awareness programme was also conducted by Drug Control Organization Kulgam in which all the chemists of Khudwani, Qaimoh and Frisal area were sensitized about the storage and dispensing of addiction prone drugs.
These chemists were also instructed to ensure installation of CCTV and Computer systems in consonance with flow of prescriptions.
In a separate action, a raid was conducted on a transport agency and records of medicine delivery challans were inspected to rule out any possibility of contraband products.