Lawyers Continue Protests For Their Demands
06 August, 2022, By

Cross Town News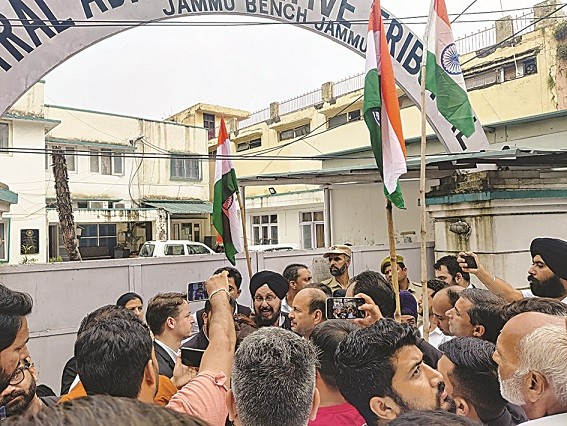 Jammu, August 5: J&K High Court Bar Association, Jammu, under the leadership of President M.K. Bhardwaj, Sr. Advocate, aheld a rally from High Court to Deputy Commissioner Office, Jammu as well as Central Administrative Tribunal, Jammu.
Advocates raised slogans in favour of their demands and sat on spot of Dharna today on 5th of August 2022.
M.K. Bhardwaj questioned positioning of Central Administrative Tribunal where in it is not only difficult for the advocates but also for the litigants as there is no proper place for Parking, no place for advocates waiting hall and no proper infrastructure.
Further urged upon the U.T. Administration to resolve the demands / issues put forth by the Bar Association without further delay.