LG Administration Employing E-measures For Transparent, Responsive Governance In J&K
14 May, 2022, By

Cross Town News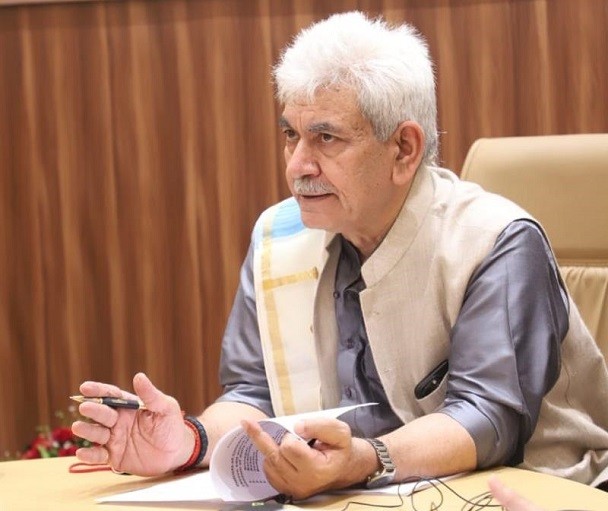 SRINAGAR, MAY 13: Jammu and Kashmir government, led by Lieutenant Governor, Manoj Sinha, is taking comprehensive electronic measures for ensuring a transparent, accountable, and responsive governance system.
The UT administration has given Information Technology Department the mandate of completing end to end digitization of all services, integrating all public services on a single platform besides developing a feedback mechanism for the same in the given timeframe.
More services were brought on the Rapid Assessment System (RAS) platform to continue top performance on NeSDA and become number one performing UT among all states and UTs of the country. J&K has launched many e-governance initiatives to promote transparency, accountability and responsive working culture in departments.
In this regard, Mobile Application 'Satark Nagrik' and Departmental Vigilance Officers (DVO) Portal of J&K Anti-Corruption Bureau have been launched by Lieutenant Governor which are combating corruption to a great extent.
The 'Satark Nagrik' application has been developed with the purpose to facilitate seamless flow of information about corruption and enable citizens to submit their grievances with ease and mobility.
Any citizen having an android based device can download the application from the play store. A unique ID number will be allotted at the time of registration of grievance which later can be used to track the status of the grievance.
Similarly, the DVO portal has been designed to enable an online communication channel with the DVOs of various departments. In certain cases, the complaints are related to ongoing works, current recruitments and payments yet to be made against contracts etc.
By referring these matters to DVOs, violations and shortcomings can immediately be rectified and loss to the state exchequer can be prevented. Other measures of this system included an Electronic Vigilance Clearance System for furnishing vigilance clearances through electronic or online mode for all the government employees.