Parmar Inspects Tail End Irrigation Systems Along IB: Interacts With PRI Members And Farmers
09 April, 2022, By

Cross Town News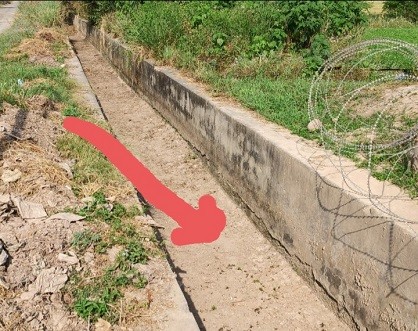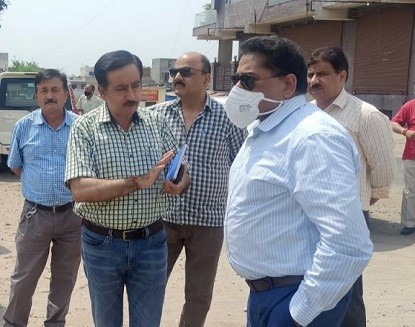 JAMMU, 09 APRIL, 2022: Principal Secretary, Irrigation & Flood Control Department, Ashok Kumar Parmar today inspected the tail end Irrigation systems along the international border in Arnia and Suchetgarh sectors.
The Principal Secretary conducted an extensive tour of Ranbir Canal today starting from Canal Head to Belicharana, Bishnah, Arnia, SuchetGarh and R S Pura.
He inspected the ongoing desilting works right upto the tail end of the Ranbir Canal and distributaries D 10 and D 17 upto the International Border (IB).
He was accompanied by the Chief Engineer I & FC Hamesh Manchanda and other engineers of Irrigation Department.
The Principal Secretary gave instructions to the officers of the department to put all out efforts for cleaning of canals including minors so that farmers at the tail end of the distribution system get adequate water during the coming Kharif season.
Parmar enquired from the officers about all the requirements necessary for maintaining the adequate water supply in the canal system at these far off places.
He urged them to took all the requisite measures for providing the water to irrigate their fields. He asked them to expand the command area under each system in place by augmenting the capacity of each of them.
The Principal Secretary inspected the distributary system of the Ranbir Canal along the Indo-Pak border. He even looked into the minor irrigation system developed from the main canal and the work of desilting and repairments carried out therein.
He impressed upon the officers to complete the desiltation of all the canals and their branches before the onset of upcoming Rabi season.
The Principal Secretary also interacted with the local PRI representatives of these border villages besides some Kisan Board members. He listened to their demands and assured them that he would take up their issues with the security establishments for their early redressal.
He encouraged them to continue growing the unique and world famous basmati rice in their fields. He ensured them that all their genuine demands would be met by the present dispensation.
The border areas that were today inspected by the Principal Secretary includes the canal areas near zero point, Zabowal BOP, Gulab Singhpora, Kudwal, Changia minor, Pundi etc.
Pertinent to mention here that it was the first of its kind tour by the Principal Secretary to this remote area.
The PS maintained that he would often visit these areas for having better understanding of the Irrigation systems and the scope for their upgradation for the better produce of crops like famous aromatic basmati rice in the fields of this fertile plains of the UT.