Div Com Kashmir Orders All Previously Designated Hospitals As Covid Hospitals
15 January, 2022, By

Cross Town News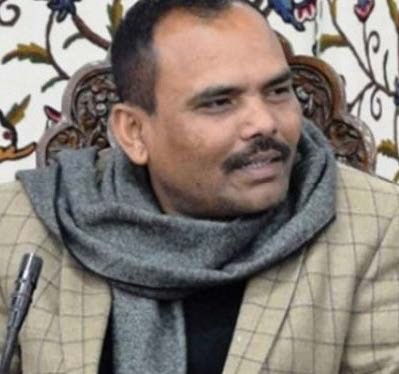 Srinagar, Jan 14: The administration has announced start of 3rd wave of Covid-19 in Kashmir Valley and ordered establishment of Triage Centres besides designating all those hospitals as "dedicated Covid Hospitals which were earmarked for such purpose previously.
The divisional commissioner Kashmir P K Pole stressed upon the application of fundamental Principles of Patient Care Management of asymptomatic Covid Positive patients in Home Isolation and in hospitals.
Divisional Commissioner informed that so far the nature of the 3rd Wave of Covid-19 has been very mild and the cases require symptom based treatment which can be given to them at primary Health Centres, as such it is imperative that such primary health centres including Panchayat Covid Care Centres be strengthened with men and machinery and ordered action in this regard by Chief Medical Officers.
The Divisional Commissioner, also directed for establishment of Triage Centres, two in each district- one at district Hospital and other at Sub-District Hospital & all the necessary staff/logistics shall be put in place in these Triage Centres.