J&K Housing Board's Notices To Residents In Jammu By Quoting Excess Land, Illegal Or Legal?
13 October, 2021, By

Cross Town News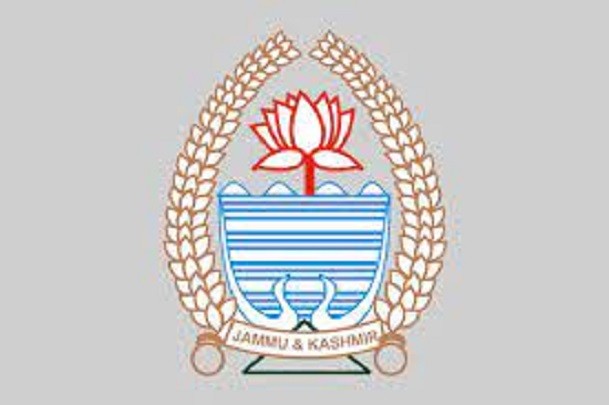 Rajesh Gupta
Jammu, October 12: It is pertinent to mention here that a well knitted nexus is working in Housing Board, which is adopting pick & choose in deciding issues for the reasons best known to them.
In a shocking episode, so called committee constituted for deciding the issues for transfer of plots in a case of 34 AB at Gadhinagar, which was allotted in way back in 1970's, 60x90 size for which due possession was handed over by the Engineering staff & entrys were made in HB's record as per their approved site plan showing by roads/side lanes/drains, electricity poles etc & colony was developed by Housing Board by leaving roads etc of requisitte size in a rows.
Now, a big question had raised on the so called committee of same collector, Engineers & others, who around one to two years back transferred a big strip to one at Gandhinagar(Green belt) without charging any excess fee, which would have been encrochment otherwise & many more plots stands transferred with excess areas previously by taking an Affidavit that they will deposit the fee, when govt takes a final call, if enquired with all such transfers since 5 to 7 years shall detect a big scam in Housing Board.
But, now same collector & few members, who have excercised that powers in transfers in excess plots, details of which are with Cross Town News are now using different powers in different means by issuing notice to some innocents, whose plots are well in allignment of the other plots & road shall follow.
It is a serious issue of enquiry that if the plot is well within the allignment of the said road/lane, had that plot been enlarged with passage of 30 to 60 years or road widht/drain constructed or as proposed by HB at the time of allotment has been shrinked are some big question on the so called incompetant committee of Housing Board but who so ever competant in the JKUT Govt, who will understand the issue are again some questions?
However, way back, by understanding the harassment by Housing Board bosses for adopting pick & choose for transferring the plots, K.B.Aggarwal, then Financial Commissioner, Housing & Urban Development communicated to the MD , HB regarding documents required for transfer of plots by which it was being done till now but now immediatly some same officers, who are still sitting in Housing Board have used a different yard stick of transfer to harass the innocents clearly speaks of their malafidies or vested considerations to harass the innocents,who were never til date asked by any Housing Board Officer since 30 to 60 years regarding the issue is a big issue & matter of high level enquiry.
As per reports emerging, then MD, Arvind Kotwal get a plot transferred on his name, which was approved by the same committee including collector with in days & being corner plot if re measured shall be found excess , said one applicant, let it be by 20 sft being cornor & construction is in violations as per approved plan & also to enquire how many files were kept pending during the said shortest period of transfer of plot of MD by the said incompetant committee shall detect a scam as 34 A/B & lot of others were pending during the same time period shall detect a harassment scam on the part of so called committee or the nexus of Housing Board, who cleared MD's case with in no time.
Now, it is another question on the part of Housing Board's committee members to re measure each & every conrner plot/others especially corner in Housing Colonys, lot shall be excess by 200 to 280 sft or more due to road/ lane/draing constructions possessions were handed over but of the size, which they are in possession or measure the roads, lanes & drains, whether encroached beyond apporoved in Housing Boards plan or RoW as designed by PWD/Housing Boards colonies or allignment of the said lane is out for the said plot or if it is as per their approved plans of the time, it shall openly detect a malafide scam on the part of committee members, who had approved such an illegal orders of open harassment to general public.
Either they should charge the rates as per the time plots were allotted but not at the todays rate as it was their fault of handing over possession in excess size if any.