Centre's Scheme Helping Youth To Establish New Businesses: Vibodh
14 September, 2021, By

Cross Town News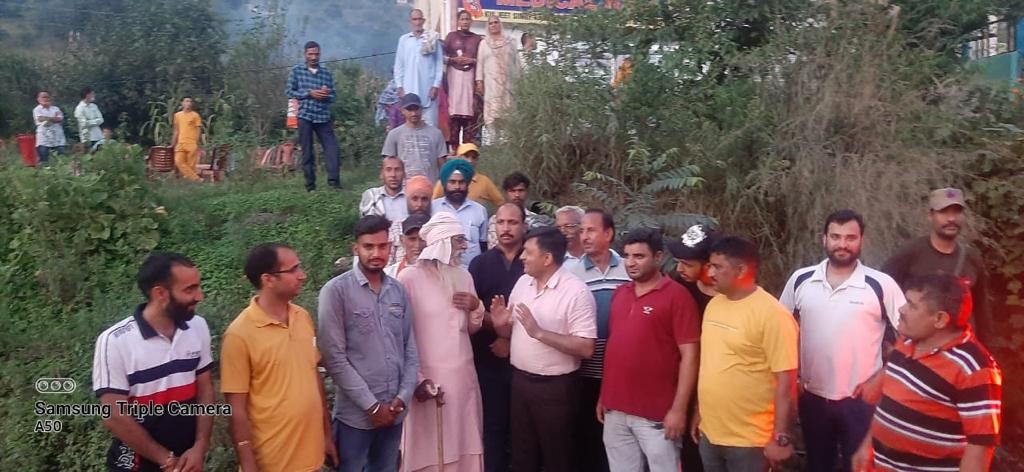 Rajouri, Sep 14: BJP J&K general secretary and former MLC Vibodh Gupta on Tuesday addressed a series of public meetings at Sadyal, Thandikassi and Gambir Patrara in Rajouri. During this extensive tour, besides having one to one interactions with the locals he also addressed the gatherings at these villages. In his address, he appreciated the LG administration and said that the LG Manoj Sinha is making continuous efforts to establish new industries in J&K for generating large scale employment for the youth of J&K. He noted that various massive infrastructure projects initiated by central governments in J&K are giving a new direction to the tourism sector in Jammu & Kashmir. He further stressed that discussions are now being held across the country to set up industries in J&K.
Vibodh also highlighted various incentives and schemes of the Modi Government under Atma Nirbhar Bharat to help youth to establish new businesses. He urged the youth of J&K to avail benefits of these schemes and called upon them to actively participate and work hard to achieve the dream of Atma Nirbhar Bharat. Through these efforts youth will not only secure jobs for themselves but will also create job opportunities for others. Throwing light on the 'Make in India' campaign Vibodh said that the central Government has launched this campaign to facilitate investment, foster innovation, enhance skill development, protect intellectual property & build best in class manufacturing infrastructure.
Throwing light on the Skills related initiatives of the Government, Vibodh said that from skill India Mission to Fit India Movement, PM Modi has launched various schemes to promote and help the youth of India. This he said is important because our PM wants to engage each and every youth of the country for leading new India towards a path of growth and development. On Skill India Mission Vibodh said that this mission has been developed to create convergence across all sectors in terms of skill training activities. This he said would not only consolidate and coordinate skilling efforts but will also expedite decision making across various sectors to achieve skilling at scale with speed and standards.
In all these areas local youth accorded a warm reception to Vibodh Gupta and thanked him for his regular visits to these areas and for giving new direction to the energy of youth in these areas. Prominent among others who accompanied Vibodh during this trip included Makhan Singh, Yogesh Sharma, Sanjay Sharma, Rajan Singh, Bittu Sheikh, Mohit Kumar and Shubam Sharma.