Baramulla Police Recovers Abductee Within 20 Hours
28 July, 2021, By

Cross Town News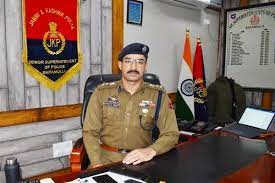 BARAMULLA: Baramulla Police under SSP Rayees Bhatt recovered Abductee within 20 hours.
The statement with Cross Town News reads "One Abdul Ahad Bhat S/O Mohd Sadeeq Bhat R/O Nillah Palpora Pattan lodged a written Complaint with Police Post Palhallan stating therein that his daughter (name withheld) aged about 17 years has been kidnapped by some unknown persons from her home. In this regard, case FIR No. 225/ 2021 u/s 363 IPC was registered at Police Station Pattan.

On this information, Police Station Pattan/ Police Post Palhallan swung into action and recovered the abductee from Pattan District Baramulla within 20 hours and it came surface that the abductee was kidnapped by one Bilal Ahmad Waza S/O Mohd Ashraf Waza R/O Palhallan Pattan who is still absconding. After completing the medico legal formalities, the abductee was handed over to her legal heirs. Investigation of the case is going on."