JMC Evicted Municipal Flat Illegally Occupied By The Then Retired Revenue Officer
11 January, 2021, By

Cross Town News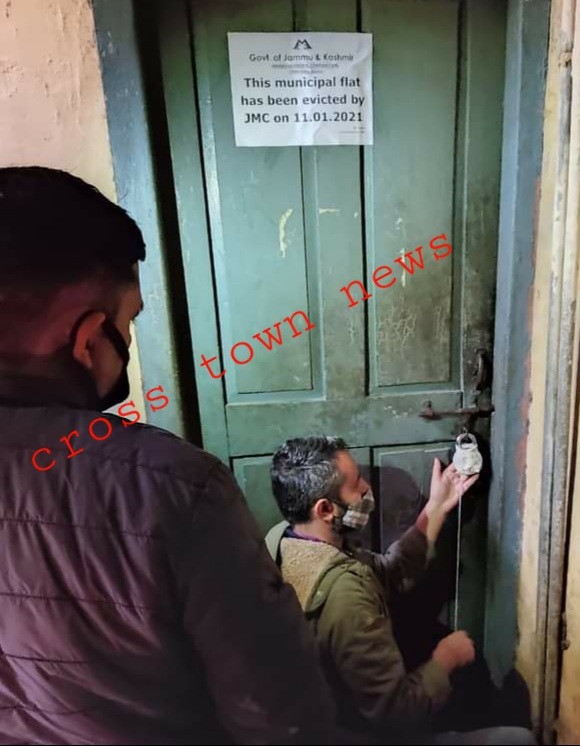 Jammu, Jan 11: On the instructions of Commissioner, JMC, Ms. Avny Lavasa (IAS) under the supervision of Assistant Commissioner (R), JMC, Sudhir Bali (KAS) Jammu Municipal Corporation today on 11.01.2021 have taken possession of municipal flat at Rehari Mohalla Behind central Jail, Jammu which was illegally occupied by Sh. Chanchal Singh the then Retired Revenue Officer, JMC.
The illegal occupant was served several notices to evict the municipal flat but despite lapse of stipulated time period he failed to vacate the said flat.
Further, Jammu Municipal Corporation appeals all who have illegally occupied the residential accommodations of JMC to vacate the accommodation to avoid forceful eviction.