Central Portal's Grievance Disposal Time Around One Day But J&K Grievance Cell Takes ?
17 September, 2020, By

Cross Town News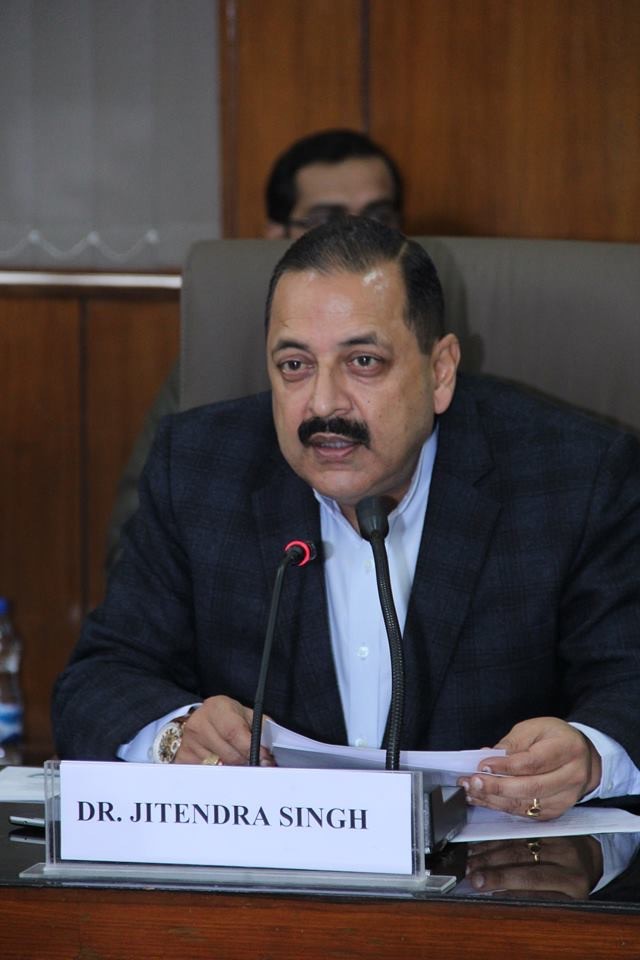 New Delhi, September 16: Union Minister of State (Independent Charge) PMO, Dr Jitendra Singh stated in a written reply in Lok Sabha that the average disposal time of grievance in the Department of ARPG in Union Ministry of Personnel has progressively improved over the last six years.
For example, during the COVID pandemic, the exclusive grievance redressal option made available at the Central Portal ensured redressal of every grievance at an average disposal time of 1.4 day, he stated.
He said the Directorate of Public Grievances in the Cabinet Secretariat has a mechanism to entertain representation from a public complainant who says he is not satisfied with the response received from the concerned Ministry/Department within a reasonable period of time.
But pertinent to mention here that officers of JKUT Govt had made Govt's Grievance Cell as a joke as not bothering to reply & boss in the Grievieance Cell just show disposals to make fool of the public.
Cross Town New had published on couple of occassions earlier , which speaks of the efficiency & harassment given by the officers to the peoples but the top bosses in the state sleeps gives a bad name to the administration as a whole.
One can observe from final outcome of the Grievance No. 999001100747, 999001100781 filed on 14th March, 2019, when Governor Rule was there, which was followed by reminder grievances but every time a useless reply but so called Grievance cell showed disposals but no basic outcome, which was required, if investigated by Anti Corruption Bureau shall detect a corruption scam as pick & choose has been adopted to clear the cases.
Now, let us talk of so called JKUT's Govt Grievance Cell after formation of JKUT, one designated competant officer can enquire about grievance no. 999001483495 and 999001438406 & see the disposal, which are being reversed back by the applicant as top office of Pr Secretary, Revenue is harassing innocents on SRO-456 of October 2017, which is otherwise none of his buisiness but his officers for the reasons known to them are still sleeping on DC Jammu's reccomendations dated 07.01.2020 speaks that how the JKUT bosses bothers of new Lt Governor, which is a question on Govt as well.....?