Jammu Sanskriti School,Jammu Outshines In Yoga Competition Organised By Samagra Shiksha, Department Of Education
04 July, 2020, By

Cross Town News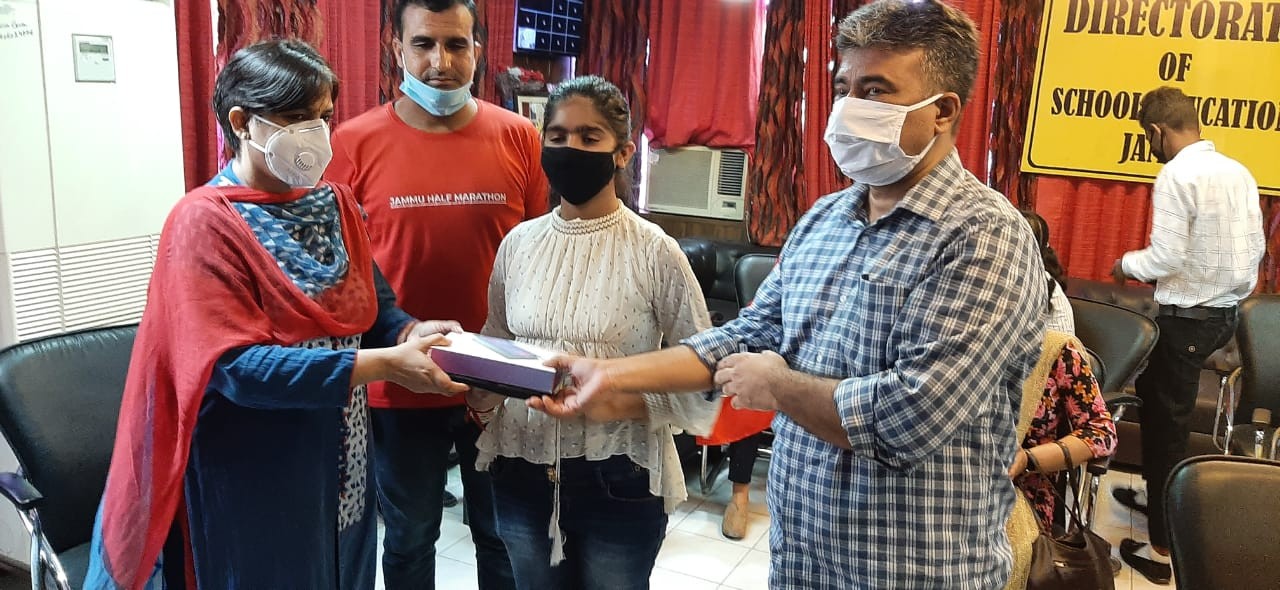 JAMMU, July 04: Yoga , physical fitness and healthy mind serves as the best trio which can help us fight this Pandemic. This notion is conceived and executed by our Sanskritians who have participated in Yoga Competition organised by Samagra Shiksha ,Department Of Education, J&K on this World Yoga Day.

It becomes pertinent to mention here that Bhumi Gupta of Class 9th has ebulliently participated and with her buoyant performance fetched Second prize in the midst of cut throat competition held among multifarious schools of Jammu. She exhibited Yoga Asanas in idiosyncratic way which enamored the adjudicators . She was felicitated with a Tab M8 hd by Arun Manhas (Director SAMAGRA), Ms. Anuradha Gupta (Director School Education) was also present.
While congratulating the winner, Mr. Rajesh (coach) and the parents, Ms Rohini Aima; Principal cum Vice-Chairperson of the school asserted that life is all about adapting to new situations and excelling in them. She also said that the school feels proud of the fact that Sanskritians are contributing substantially for elevating this tradition of Yoga in a wholesome way.