Enforcement Inspector JMC Sacked For Misconduct, More To Follow: Is This The Final Solution? Why Not Uniform Policy?
23 May, 2020, By

Cross Town News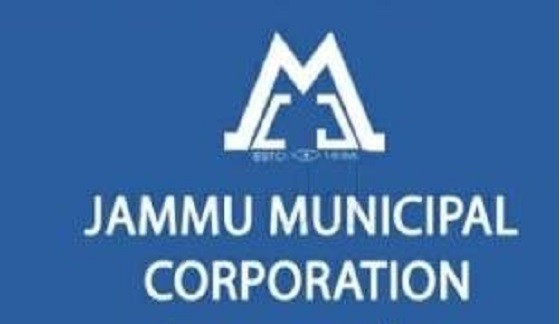 Rajesh Gupta
Jammu, May 22: Commissioner, Jammu Municipal Corporation Avny Lavasa had sacked Enforcement Inspector of JMC posted in Ward No 53, Channi Himmat in the year 2018-19 for carrying out illegal commercial constructions.
He has been charged with non-reporting and conniving with violators in carrying out many illegal commercial constructions in the area with a plethora of complaints about illegal constructions during the tenure of the aforesaid Inspector & thereafter an enquiry was ordered which revealed grave misconduct, connivance and serious lapse in taking timely action against the violators and dereliction of duty against the erring official.
Commissioner JMC on the basis of the outcome of the enquiry ordered dismissal of the inspector
Commissioner said that JMC has been in hot pursuit of illegal constructions across the Municipal Limits and has initiated many steps to ascertain the role of its officers/ officials of Khilafwarzi Wing in aiding the violators.
She added that in the coming days many corrupt officers / officials of JMC are likely to face disciplinary proceedings against them and those found in connivance with violators shall also face similar action.
But, there is one question that is only Enforcement Inspector the part of game, what about other bosses, who only harassed innocents for small permissible violations but the approaching/muscle power ones allowed to go with big constructions, thereafter, compounding, litigations, noticing by pick & choose, not making policy for uniform treatment to constructions since years are the questions on the part of JMC, which also needed to be ractified to give justice to all old constructions, otherwise sacking of Inspectors shall not show the efficiency at this time.
Otherwise, if one go back for years to verify the big/illegal constructions, then not only one Inspector, many seniors to them shall found needed to be sacked, as permissions should have been given by Commissioner/ jt. Commissioners level in big concerns & examples can be detected in big commercial concerns in Gandhinagar, other areas of Jammu & then sacking will continue, so regularization is a proper & only way to resolve the big issue.
It is also to see that after issuing of notice of sealing/demolition by JMC itself & thereafter stay/disposal over the issue by the High Court, why JMC sleeps & concerns prevails to in existing positions as neither JMC files appeal nor acts speaks about the seriousness of bosses of the department regarding thee issue but only harasses the innocent in next future by issuing such like notice raises a question mark on the JMC as a whole.
So, it is the need of the day to show intelligence/competance to regularise, to issue a uniform policy for such constructions, otherwise if enquired for each construction,violations shall be found, then all Inspectors along with other concerneds need to be sacked.....