Chief Secretary J&K Asks To Expedite Processing Of Cases Under Art 226/Art 311; Non Compliance To Figure?
26 May, 2023, By

Cross Town News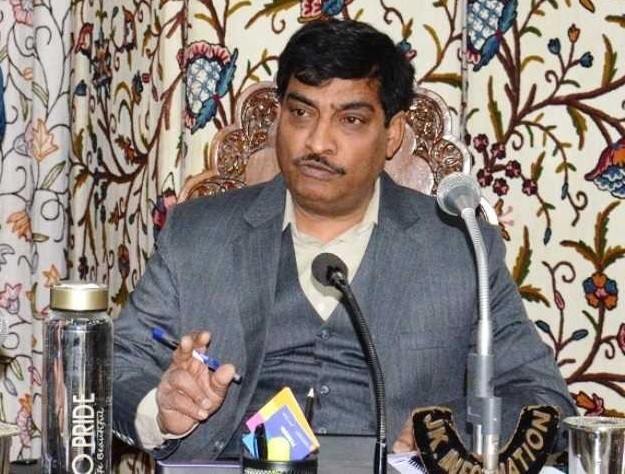 Rajesh Gupta
Jammu, May 25: Chief Secretary Jammu and Kashmir Arun Mehta has asked Administrative Secretaries to expedite processing of cases under Art 226/Art 311.
This step of Jammu and Kashmir has been widely appreciated , but in some cases Government faced embarrassment as lost cases in Courts, as Committee did not follow guidelnes in picking cases.
Experts of the matter speaking to Cross Town News said , it is to mention here that guidelines below are the basic for retiring an officer as deadwood, which reads as under & these following things were needed to be kept in view for consideration of cases for compulsory retirement :
1. Public servants who have become in-efficient, in-effective or have out lived their utility in administration should be referred for consideration.
2. General assessment about their reputation should be mentioned in addition to their grading in APR's.
3. Premature retirement option should not be as a short cut remedial measures for cases of dereliction of duties, which needed to be enquired through formal statutory procedure.
Experts said that now, Govt. can act on by considering condition No.1, which Govt can very easily detect from the offices of top ranks by just reviewing outcomes of communications of LG/CS's office, which will clearly prove condition No. 1 , whereas Govt can start retiring them as deadwoods under Art 226 .
One such example is non compliance of SRO-456 of 2017 dtd 25th October 2017, LG/CS's Administrative Councils Decision No. 17/1/2022 dtd 29th Jan 2022 followed by G.O.No. 18-JK(Rev) of 2022 dtd 4th Feb. 2022 by which 03 months time was granted to Authorities to complete the excercise but 15 months over and where is the outcome?
Experts told Cross Town News that High Power Committee must retire those Officers from the administration, who have lost their utility in administration to bring more efficiency & who openly non complied LG/CS/Govt orders should be top on the list, to set the tone for open intentional delays causing harassment to public .