CBI Arrests 05 Superintendents Of Customs In Corruption Of Around Rs. 2.38 Crore
16 March, 2023, By

Cross Town News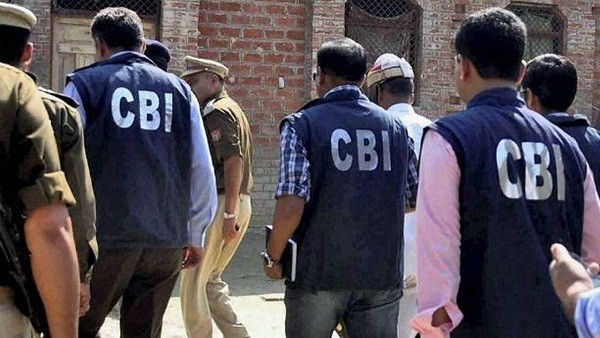 Mumbai, March 16: The Central Bureau of Investigation has arrested five Superintendents of Customs and two CHAs (Private persons) in an on-going investigation of 06 separate cases.
CBI has registered 06 separate cases against then 06 Superintendents of Customs, Mumbai; two CHAs and other unknown persons on the allegations that the said public servants entered into conspiracy with CHAs at different times during their posting at UB Centre, JNCH and mis-used the provision of "Transfer of Residence" under the Customs Act.
It was alleged that the said syndicate used passports of various persons, who had stayed abroad for more than 02 years especially in Gulf countries to import various items including household items, electronic items & other unknown items by firstly undervaluing the goods and further concealing some other undeclared items along with the other declared items.
It was further alleged that the goods so imported should have been ideally imported for the person whose passport was declared before the Customs but the goods were actually imported for many other persons settled abroad and still living abroad.
The passport holder was allegedly given Rs.15,000/- for allowing his passport to be used.
It was also alleged that the said modus-operandi was adopted by the syndicate in connivance with the Customs officers, who were involved in examining/clearing and giving 'out of charge' of the related consignments.
The kickbacks allegedly paid to these Customs officers was around Rs. 2.38 crore in lieu of clearing of such illegal consignments.
Searches were conducted at 19 places in the premises of the accused & their accomplices situated at Mumbai, Delhi, Ghaziabad, Jaipur, Motihari (Bihar), Kurukshetra & Rohtak which led to recovery of various incriminating documents/articles.
The arrested accused were produced today before the Special Judge, CBI Cases at Alibagh, District Raigarh (Maharashtra) and were remanded to 5 days Police Custody.