Special Investigation Team Constituted To Further Investigate ETT Scam
25 January, 2023, By

Cross Town News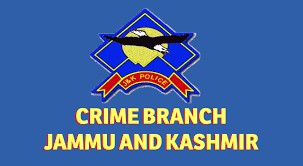 Jammu, Jan 24: Special Director General of Police, Crime Branch J&K has constituted a Special Investigation Team to conduct further investigation in the Elementary Teachers Training Institutes scam as directed by Special Judge Anti-Corruption Jammu.
The order copy with CTN reads that the team shall be headed by Sudhanshu Verma((IPS), SSP Special Crime Wing Crime Branch Jammu & Bhagwan Singh Dandia, DySP Economic Offences Wing, Crime Branch Jammu, Inspectors Naveen Sharma, Mohammad Irfan, Sumit Mangotra and Ashwani Kumar, all from Economic Offences Wing of the Crime Branch shall be the members of the SIT.
The SIT has been directed to culminate the investigation expeditiously and submit progress report(s) to the court on fortnightly basis.