Jammu CAT Questions Law Dept Over One More Illegal Promotion Ahead Of One?
05 December, 2022, By

Cross Town News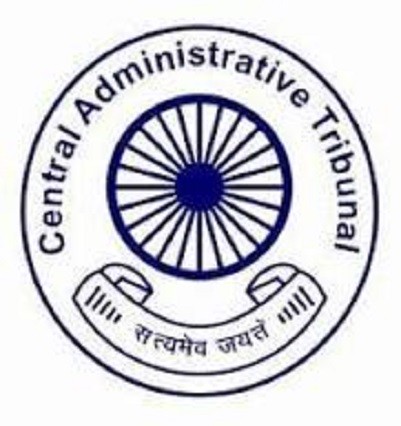 Jammu, Dec 04: CTN published a story on 19th Nov. 2022 by which DB questioned entire Govt but specifically Law Dept J&K in LPA No.154/2018 CM No.8765/2021 IA No.01/2018 c/w LPA No.165/2018 IA No.01/2018 LPA No.181/2018 IA No.01/2018 titled State of J&K versus Renu Mahajan & others after hearing pointed out that " 25. However, before parting, we are constrained to observe here that Appellant-Nazir Ahmed Thakur, for obvious reasons, was always allowed to steal a march over and above respondent-Renu Mahajan without any basis, first by giving promotion on officiating basis as Law Officer, Grade-II, much before respondent Renu Mahajan, thereafter, again on officiating basis, pending clearance by the Departmental Promotion Committee (DPC), as Senior Law Officer and Additional Secretary thereby keeping Nazir Ahmed Thakur at Sr. No.1 and Renu Mahajan at Sr. No.2 without fixing their seniority in the basic category of Legal Assistants (earlier Public Law Officer) ignoring the fact that she was senior to appellant-Nazir Ahmed Thakur.
It was not the case of official writ respondents that appellant-Nazir Ahmed Thakur was having better ACRs than that of respondent-Renu Mahajan or that respondent-Renu Mahajan was lacking in performing her official duties, rather we found that the whole approach of official respondents was wrong"
"It seems the official writ respondents as well as the entire Government machinery, particularly the Law Department was behind appellant-Nazir Ahmed Thakur to give him undue favour at the cost of respondent-Renu Mahajan right from the year 2001 and in the respondent-Renu Mahajan came to be retired from service during the period the judgment came to be reserved for pronouncement of judgment".
DB further added that "In the given circumstances, we really do not appreciate the manner in which the official writ respondents with malafide intentions favoured appellant-Nazir Ahmed Thakur and rejected the case of respondent-Renu Mahajan without any basis proving the proverb might is right, or the one who has a power is always right".
This judgment will have far reaching consequences on the working of government departments especially law department which is expected to protect the Fundamental rights of the public at large and interpret the provisions of law for the welfare of all and not to favour the one who is dearer to Chair.
Now, again Law Department has committed one more illegality by promoting Junior but kept the future of a senior in the air for the reasons best known to them & the crix of the new issue is that one Roopali Puri, who again became the victim of Law Department because her too Junior has been placed senior to her.
She filed an O.A.No/1637/2022 in CAT Jammu & reflected her grievances because her objections over the issue were not considered for the reasons best known to the concerned bosses.
Roopali Puri posted as DLR Jammu Municipal Corporation has challenged the action of Law Department in according out of turn seniority to one Ms. Narjees Nawab without consideration of objections filed by her in 2019 and 2022.
It was submitted by her that said seniority has been accorded at the back of the her without communicating the order of antedated seniority nor the same was uploaded on official web portal.
As per the applicant, the said antedated order was without authority of law and against settled principles laid down by High Court of J and K as well as Supreme Court in catena of cases vis a vis against Rule 24 of Jand K Civil Classification, Control and Appeal Rules 1956, which has provided that the seniority shall have to be fixed from the date of substantive appointment
and not before it
.
The Ld. CAT after hearing Sh. Pranav Kohli Sr Advocate assisted by Mr Farhan Mirza, Advocate vide order dated 30-11-2022 has directed the law department to consider and dispose the pending objections and stayed the promotions in favour of Ms Narjees Nawab till such time and listed the case on 06-02-2023.
However, order copy with CTN reads as:-
Order Sheet Item no.: 5 O.A./1637/2022 (JAMMU) SENIORITY] Court No.:1
ROOPALI PURI Vs THE CHIEF SECRETARY JK AND ORS
Heard the Ld. Counsels for parties and perused the records. The O.A. is admitted.
Issue notice to respondents returnable within four weeks. Ms Monika Kohli, Ld. A.A.G. for Respondent No. 1 & 2, Mr. F A Natnoo, Ld. Counsel for Respondent No. 3 and Mr. Z A Shah, Ld. Sr. Counsel with Mr. S F Bandey, Ld. Counsel for Respondent No. 4 accept notice on behalf of respondents. Service of notice is waived by Ld. A.A.G, Mr. Natnoo and Mr. Shah, Ld. Sr. Counsel.
Ld. Sr. Counsel for applicant prays for interim relief that the operation of impugned order no. 8753-JK(LD) of 2022 dated 13.10.2022 to the extent it pertains to Respondent No. 4 be stayed and he further prays that no promotion shall be given effect to or made vis-a-vis Respondent No. 4 on the basis of her placement in the impugned seniority list.
Ld. Sr. Counsel for applicant submitted that vide impugned order dated 24.07.2019, the Respondent No. 2 has accorded ante dated seniority in favour of Respondent No. 4 i.e., Mtr. Narjees Nawab, Assistant Legal Remembrancer/Public Law Officer without dealing with the objections filed by the applicant. It has been further submitted by Ld. Sr. Counsel that the said order dated 24.07.2019 was never communicated to the applicant, neither it was made public or uploaded on the official portal of Respondent No. 2, thereby depriving the applicant of her legitimate right to challenge the same before the appropriate forum.
It has also been submitted that on 16.11.2022, the applicant came across the tentative list of seniority of Assistant Legal Remembrancer of Jammu and Kashmir Legal (Gazetted) Service as it stood on 01.10.2022 issued by Respondent No. 2 vide order no. 8753-JK (LD) of 2022 dated 13.10.2022, wherein the name of private respondent no. 4 has been shown at SI. No. 1 i.e., over and above applicant (SI. No. 4) and the
name of Mr. Firdous Ahmad Parray has been shown under the place of the applicant.
When the applicant came accross this tentative seniority list on 16.11.2022, the applicant immediately filed her detailed objections to placement of Respondent No. 4 over and above the applicant on the grounds that the earlier filed objections on 21.06.2019 were still pending disposal and the had no applicant knowledge of speaking order, granting antedated seniority in favour of Respondent No. 4. However, the said objections are still pending for consideration by the respondents.
Ld. Sr. Counsel for applicant further submitted that till disposal of the objections by the respondent, no promotion shall be given to Respondent No. 4 by the respondents.
Mr. Shah, Ld. Sr. Counsel appearing for Private Respondent No0.4 fairly submitted that as per rules, the objection of the applicant must be considered and decided by the respondents.
In view of above facts, the respondents are directed to consider and dispose of the objections submitted by the applicant to placement of Respondent No.4 over and above the applicant, before initating the process of promotion of Respondent No. 4.
The respondents shall file detailed reply by the next date.
List on 06.02.2023.