Jammu In Worse Condition Under Present Dispensation: Lal Singh
01 December, 2022, By

Cross Town News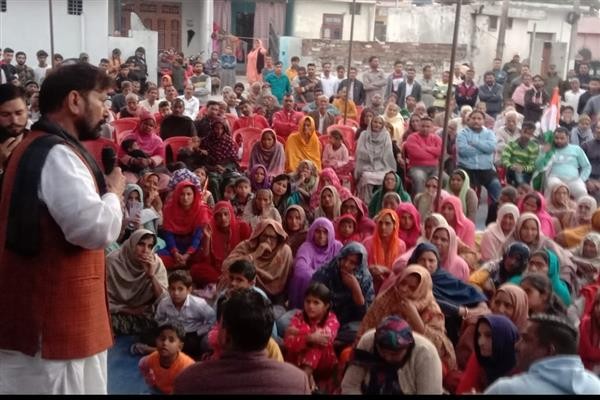 Kathua November 30 : Ch.Lal Singh Chairman DSSP and former Minister while addressing public meetings in village Sumona said that the party which promised political empowerment to Jammu has literally left it in total chaos, lawlessness, corruption and a sense of scare all around.
He added that the proxy rule of centre has been imposed upon the people of Jammu through a handful of touts in the form of bureaucrats who are going with an ulterior motive having no attachment with the cause of Jammu.
Lal Singh added that there was hardly any accountability or transparency in governance & the system exhibited explicit signs of collapse with no takers for the voices of sanity fighting for justice, equity and fair play. Favouritism, nepotism and corruption had become the order of the day.
He said that with the general public having no access to the helmsmen, and none to listen to the injustice heaped upon them, they were feeling crushed under the feet of present autocratic and bureaucratic set up working as unquestionable despots in J&K(KNS).