JKEEGA Appeals Principal Secretary PDD To Fulfill Commitments; Resolve Issues
30 November, 2022, By

Cross Town News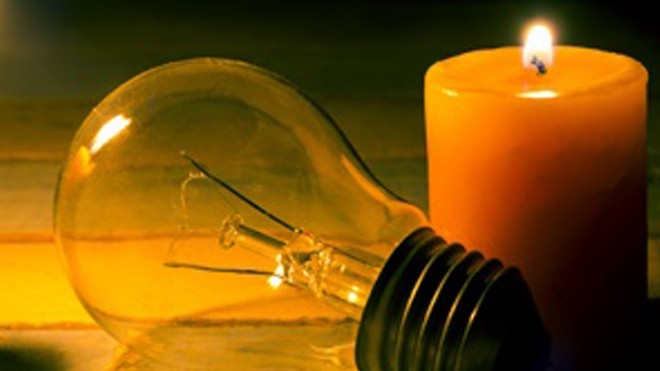 JAMMU, Nov 30: Jammu and Kashmir Electrical Engineering Graduates Association [JKEEGA] led by its president Sachin Tickoo , flanked by Executive Council members Ashok Kumar Dubey , Rajeshwar Jamwal, (Sr. Vice President's) , Sunil Gupta, Jahangir Ahmed, Gulshan Bhagat, (Vice president's) , Yash Paul, Vishal Singh Chib ( Provincial Secretaries), Ankush Sharma , Rohit Gupta, (Organizing Secretaries), Ankush Gupta, Vijay Sharma, (Secretaries Media & Grievances) ,Parshottam Lal Sharma and Vipul Sharma-(Treasurers) today called on H Rajesh Prasad Principal Secretary to Power Development Department to highlight that most of the commitments made by the Administrative Department as a pre cursor to the deferment of mass casual leave protest notice, have remained unfulfilled.
The delegation brought to his notice that the scores of posts at all levels from Junior Engineer to Managing Director level which are lying vacant since last more than six months should be expeditiously filled so that not only the promotional opportunities are provided to the incumbents but also the revenue realization also improves remarkably. At present there are nearly 300 posts of JE,150 of AEs, 100 of AEE, 25 of Xen, 17 S.Es, 4 CEs and 3 Executive Director, 2-MDs which are lying vacant since months thereby badly affecting the administrative efficiency as one Engineer is manning three charges on additional charge system. The Junior Engineers of 2009 Batch are still awaiting promotions as AEs , whereas their counterparts of even 2015 Batch in PWD/ Jal Shakti Department have been promoted as AEs causing deep mental agony to our workforce. The Executive Engineers whose file of promotion as Superintending Engineer which had been sent by administrative department on Ist Nov 2022 to Chief Secretary for approval, is still lying with his office despite the fact that many officers among them are on verge of retirement.
The regularization of the serving Engineers needs a fillip as current lot of all the Engineers including the Executive Director is Assistant Engineer on substantive basis and none of the Working engineers is above the grade of Assistant Engineer, therefore all the impediments and hurdles need to be cleared in order to regularize the services of the serving engineers and adhere to the State Administrative Council Decision Dated- 22.10.2019 which had stipulated that the process of regularization be completed before November 2019.
JKEEGA also seeks that a transparent transfer policy needs to be put in practice as it is being witnessed that those languishing in harsh locations for years are not being repatriated and are approaching the association and the department for redressal of their genuine grievance, however no action has been witnessed on ground.
Further the delegation also brought to notice of Principal Secretary that more than 75 percent of the 1199 feeders are being manned by Feeder Managers who are all Tech-III or even Tech-IV. Such is the situation that despite repeatedly being brought to notice of the administrative department and the Managing Director JPDCL that the revenue rich feeders are being manned by in-eligible manpower and must be assigned to the Junior Engineers so that persons having qualification commensurate to the job are in place to instill a intent of creating a turnaround in the JPDCL. The fact remains that despite explicit directions from Chief Secretary to shift all those employees who have spent more than five years at one place none of them have been adhered and all the maximum feeders of Electric Division –II Jammu are being manned by in-eligible manpower.
It is being emphasized upon the administrative department and the Managing Director JPDCL to take the measures to turnaround the ailing Jammu Power distribution Corporation Ltd. by creating a system of transparency and accountability which is currently lacking and certain blue eyed employees are enjoying the patronage and managing lucrative postings consecutively for years.
The association also seeks that the Recruitment Rules (Gazetted) Service in Power Development Department be notified as the same had been recommended by the committee constituted for the same.
It also sought creation of the enforcement wing for better check on pilferage and also to arrest the distribution losses. The similar enforcement wings assisted by Police already exist nationwide in all the corporations working in Power Distribution in the Public sector. Moreover the Junior Engineers are not provided with any departmental vehicle facility during night hours and are attending to telephonic calls of the consumers due to ineffective customer call center.
The members appealed to worthy Principal Secretary to kindly resolve the burning issues at an earliest so that a renewed zeal is infused among the fraternity which is reeling under stress due to overburdening under additional charge system.