Doctors To Visit Migrant Camps On Rotation Basis: Sidha
29 November, 2022, By

Cross Town News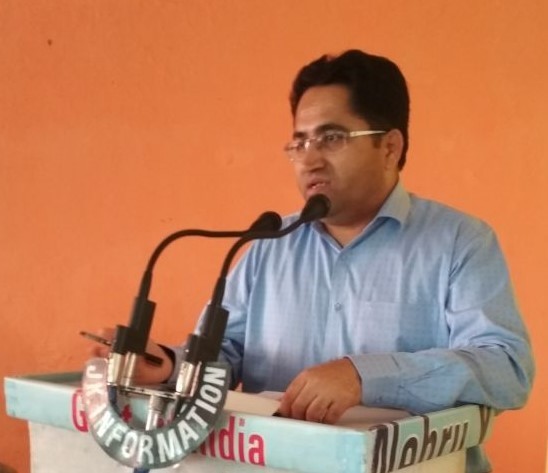 Jammu, Nov 28: A Mental Health Research Programme was organized by Pir Panchal -a socio-cultural and educational organization in collaboration with NIHR (UK) University of Warwick at Jagti.
The function was presided over by Relief and Rehabilitation Commissioner, K K Sidha and well known mental experts of UK, Prof Swaran Singh and Dr S K Koul were guest speakers.
Relief and Rehabilitation Commissioner said that he was informed by the doctors who participated in diabetes and other diseases detection camps that stress is the root cause of all diseases.
He assured for mental health check up doctors will visit camps on rotation basis every month.
He said the Relief Organization is planning to have the mental health camps around the displaced locations which will be named as happiness camps.
Prof Swaran Singh held a detailed interaction with the gathering and assured that they will plan a project to be named as effect of displacement on the progeny of Kashmiri refugees.
Dr S Koul said that if a bone gets fractured it is at once reported and the doctors are consulted but if someone has any mental health problem or related issue people hesitate to report it due to social stigma.
He advised the gathering to spread the message of reporting the mental health related difficulty immediately so that it is treated well in time.