Relationship Between Admin & Society Is Changing & People & Govt Devising New Mechanism To Work Together: LG
22 November, 2022, By

Cross Town News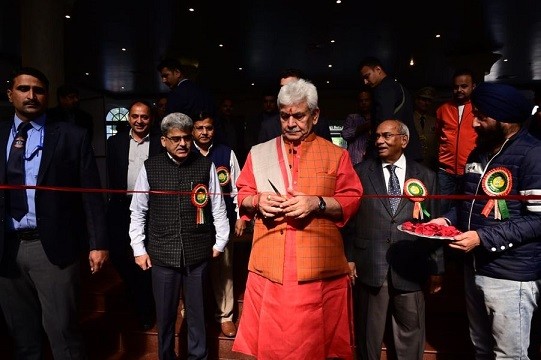 Jammu, Nov 22: Lt Guv Manoj Sinha inaugurated IFFCO farmer's convention on liquid Nano Urea.
He said that biggest challenge before us today is to make fertilizers more sustainable for future & ensure adequate nutrition & Nano Urea enhances productivity, quality, reduces CO2 emission & increases farmer's profitability.
LG further added that in order to meet the challenges of climate change, high farm input cost, productivity, resilience against socio-economic factors, we are implementing policies that tackle the problems and create synergies between a range of concerns and with the multiple stakeholders. J&K's economy is now growing quite strongly & Agri reform is the best cure for sustained growth.
Our steps are focused on enhancing productivity, competitiveness, removing disparities, diversification to higher-value commodities, expansion of agro-processing & value chains.
LG said that relationship between admin & society is changing and people & govt are devising new mechanism to work together.
LG added that in order to put agri economy on a new trajectory of growth & better implementation of reforms, farmers & officials should work together & strengthen the collaboration.