Bhupinder Exhorts To Expedite Allotment Process And On Ground Delivery
20 November, 2022, By

Cross Town News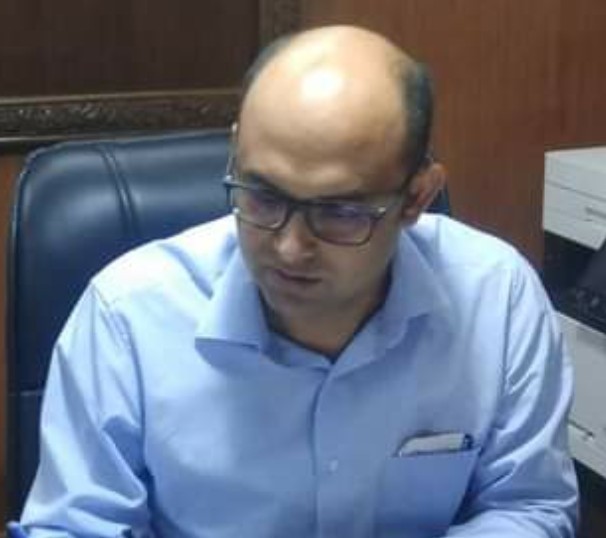 JAMMU, NOVEMBER 19: Secretary, Health & Medical Education, Bupinder Kumar, who is also Mentor Secretary for Kishtwar district, today reviewed development scenario of the district.
Secretary reviewed sector wise achievements recorded under CAPEX and Centrally Sponsored Schemes while chairing a virtual meeting with district and sectoral officers of various departments of the district.
The meeting was attended by District Development Commissioner Kishtwar, Dr Devansh Yadav, Joint Director Planning, Mohammad Iqbal, ACD Kishtwar, Atul Dutt Sharma, DPO Kishtwar, Sunil Bhutyal besides other concerned officers.
During the meeting, Secretary took detailed sector wise review of the physical and financial status of various works taken up under district Capex budget, MGNREGA, NABARD, PMAY, PMGSY, JJM and other schemes.
While taking sector wise review and progress of works in Education, RDD, YS&S, Health and other sectors under District Capex, Secretary impressed upon timely completion and judicious utilization of funds.
Bupinder also took a detailed review of works allotted, started on ground and works completed.
He directed the officers to achieve set targets ensuring expenditure of funds released.
He asked the officers to personally monitor the quality and progress on all allotted works besides accelerating the pace of ongoing works for time-bound completion.
Secretary was apprised that under District Capex Budget 2022-23, against the available funds of Rs 15375.43 lakh an expenditure of Rs 11163.14 lakh have been incurred so far which amounts to 73% expenditure, out of the total funds available.
He underscored the need to improve utilization especially under Centrally Sponsored Schemes to access maximum funding by greater focus on projects under JJM and PMGSY etc.
Secretary was apprised that 952 works stands completed against the targeted 2493 under District Capex Budget.
Secretary asked the Deputy Commissioner to lay major focus on Area Development Plan and target the holistic development of panchayts.
He advised that the selection of works for next financial year may be done to have a greater impact on community.
Bupinder also reviewed progress made with regard to implementation of Jal Jeevan Mission in the district.
He exhorted upon the executing agencies to expedite the allotment process and on ground delivery.
Bupinder also took stock of Back to Village program and impressed upon for meticulous planning through participatory approach for addressing needs of community at large with special focus on achieving Swachh Grams.