India Gets G20 Presidency ; PM Modi Takes The Charge
16 November, 2022, By

Cross Town News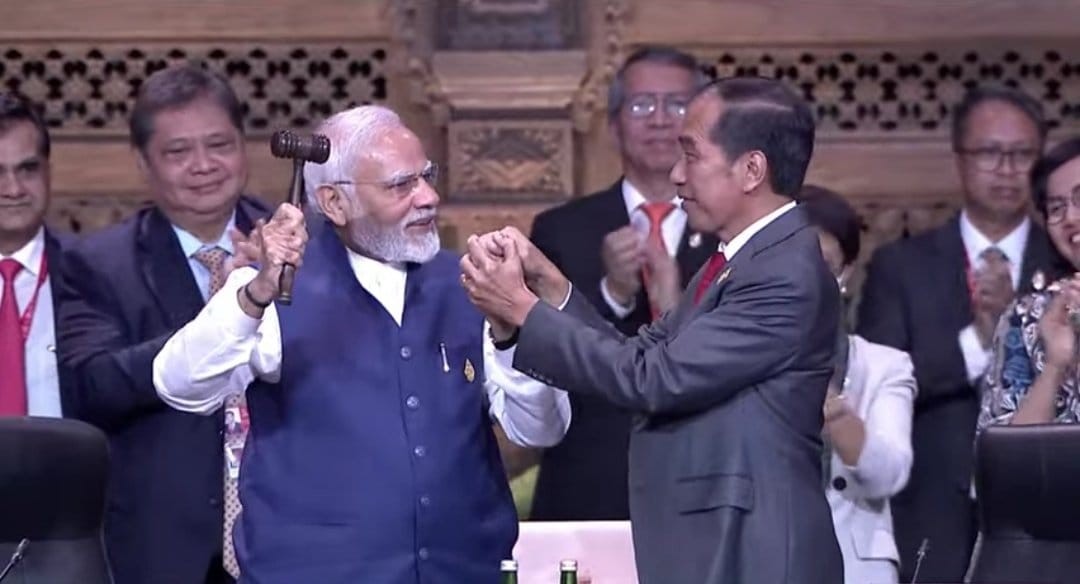 NEW DELHI, Nov 16: India has been officially handed over the presidency for next year's G20 Summit at the closing ceremony in Bali.
India will officially assume G20 Presidency from December 1, 2022.
At the closing ceremony of the Bali event, PM Modi was seen taking the charge of next year's summit to be held in India in a ceremonial event from Indonesian Presdient Joko Widodo.