Cooperatives Being Transformed As An Effective Economic Instrument : LG J&K
14 November, 2022, By

Cross Town News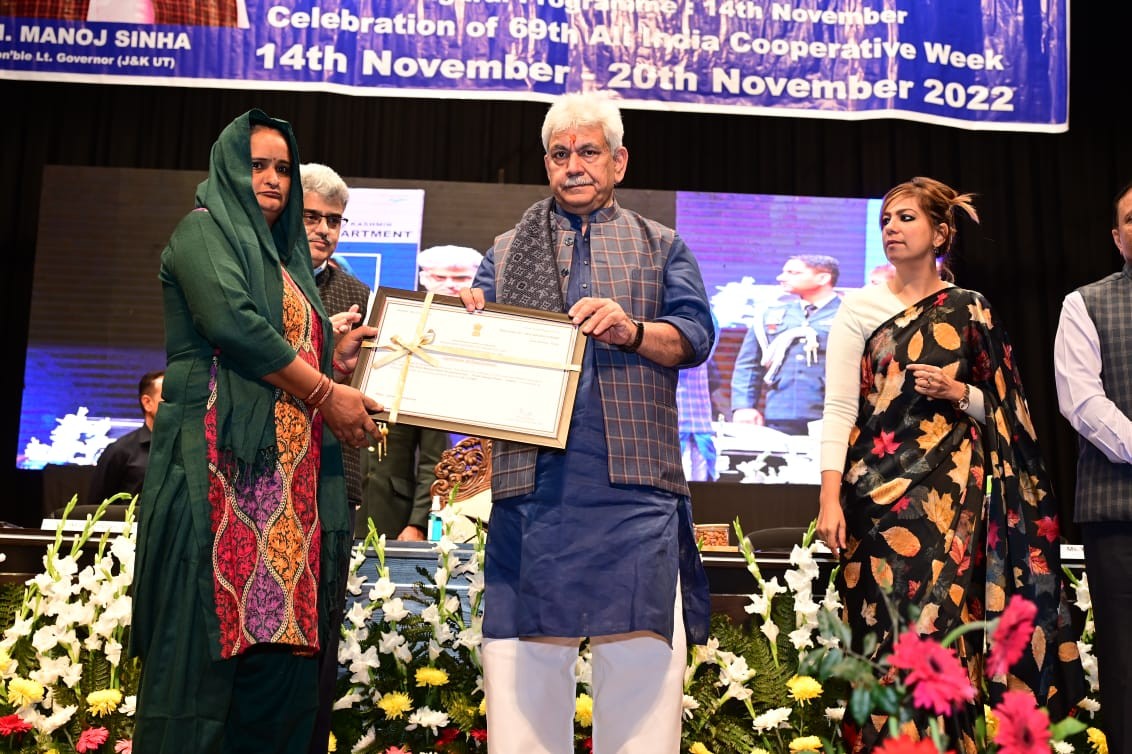 Jammu, Nov 14: LG Manoj Sinha today inaugurated 69th Cooperative Week Celebrations in Jammu.
While speaking on the occasion he said that the Jan-Andolan for promotion of social-enterprises, its values & principles to establish equality, equity and solidarity are pivotal for bringing socio-economic development for inclusive growth in rural J&K.
Advisor Bhatnagar, ACS Atal Dulloo , Secretary Yasha Mudgal & other senior officers were present on the occassion.
LG said Under the guidance of Hon'ble PM and Hon'ble HM, the Cooperatives are being transformed as an effective economic instrument for ensuring growth in agriculture, handicraft, sugar, dairy, textiles, fisheries, storage, food processing & upliftment of small and marginal farmers.
This year's theme India@75: growth of Cooperatives & future ahead is our resolve to build a resilient & viable business ecosystem of Cooperatives with special participation of youth & women and enable Cooperative-based economic model to realize the Mantra of Sahkar Se Samriddhi."