Every Corrupt Person Be Put In The Dock By The Society With Zero Tolerance On Corruption: PM
04 November, 2022, By

Cross Town News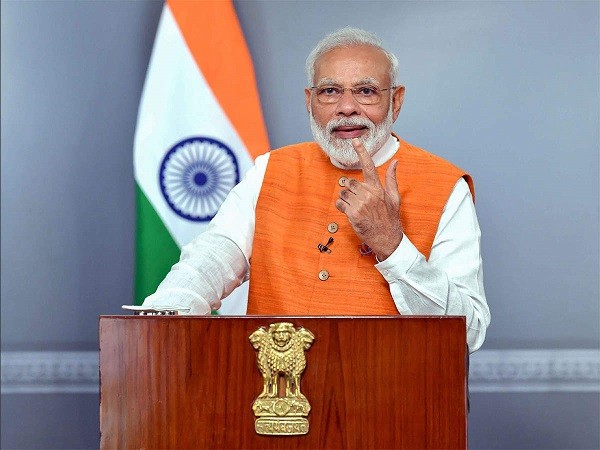 New Delhi, November 03: Prime Minister Narendra Modi urged the officers of the Central Vigilance Commission to march ahead to do their duty honestly and not be defensive while making the country corruption-free.
Addressing a programme marking Vigilance Awareness Week of Central Vigilance Commission and launching the new Complaint Management System portal of the CVC, the PM said that when the CVC officers would go on an offensive, those with vested interests would cry hoax and try to give a bad name to the institutions but people would understand the truth and stand by the truth.
The PM said that for a developed India, trust and credibility were critical and that people's trust in the government enhances people's self-confidence.
The PM said that the adoption of transparent digital transactions and transparent government procurement through GeM was making a huge difference.
Terming CVC an institution that encourages everyone's efforts to ensure transparency, he recalled his request last time for 'preventive vigilance' and praised the efforts of CVC in that direction.
For a developed India, we have to develop such an administrative ecosystem, which has zero tolerance on corruption," he said.
The PM asked for a system where corruption-related disciplinary proceedings were completed in a time-bound mission mode. He also suggested continuous monitoring of criminal cases and asked to devise a way of ranking departments based on pending corruption cases and publishing the related reports on a monthly or quarterly basis.
The PM stressed the need to bring in common citizens in the work of keeping a vigil over corruption. No matter how powerful the corrupt may be, they should not be saved under any circumstances, it is the responsibility of organisations like you.
No corrupt person should get political-social support, every corrupt person should be put in the dock by the society, it is also necessary to create this environment", he said.
The PM emphasised that institutions acting against the corrupt and corruption like the CVC did not need to be defensive in any way.
He urged everyone to walk the path of truth to fulfill their duties with dedication and emphasised, "When you take action with conviction, the whole nation stands with you."