Kuldeep Singh Raja Nominated As General Secretary AKHIL BHARTIYA KSHATRIYA MAHASABHA
20 September, 2022, By

Cross Town News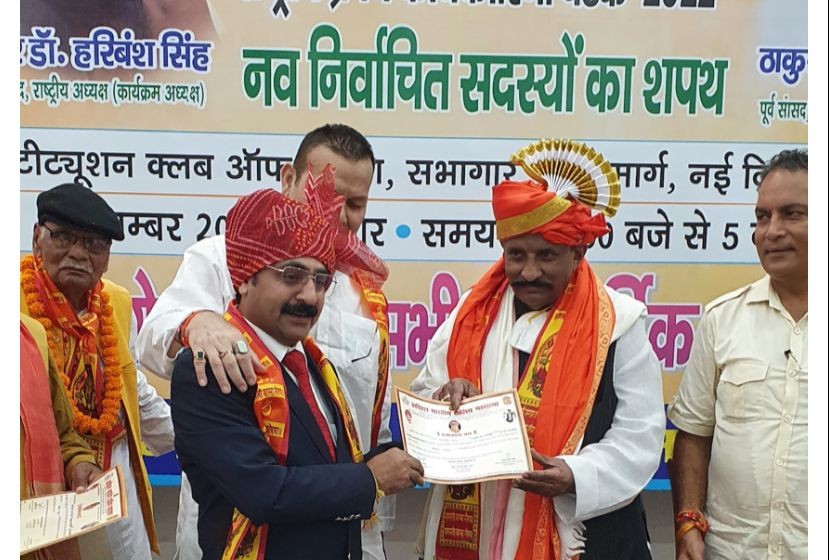 JAMMU, Sep 20: Kuldeep Singh Raja has been re-appointed as General Secretary of Akhil Bhartiya Kshatriya Maha Sabha.
The appointment has been made by Kunwar HarivanshSingh National President of the Akhil BhartiyaKshatriya MahaSabha (ABKM) with immediate effect, keeping in view of his contributions for the welfare of community at National level in his previous tenure as General Secretary of MahaSabha.
Kuldeep Singh Raja has been assigned with various responsibilities at national level for the overall welfare of the community.