Narula Chairs First UTLCC Meeting For Ladakh
03 August, 2022, By

Cross Town News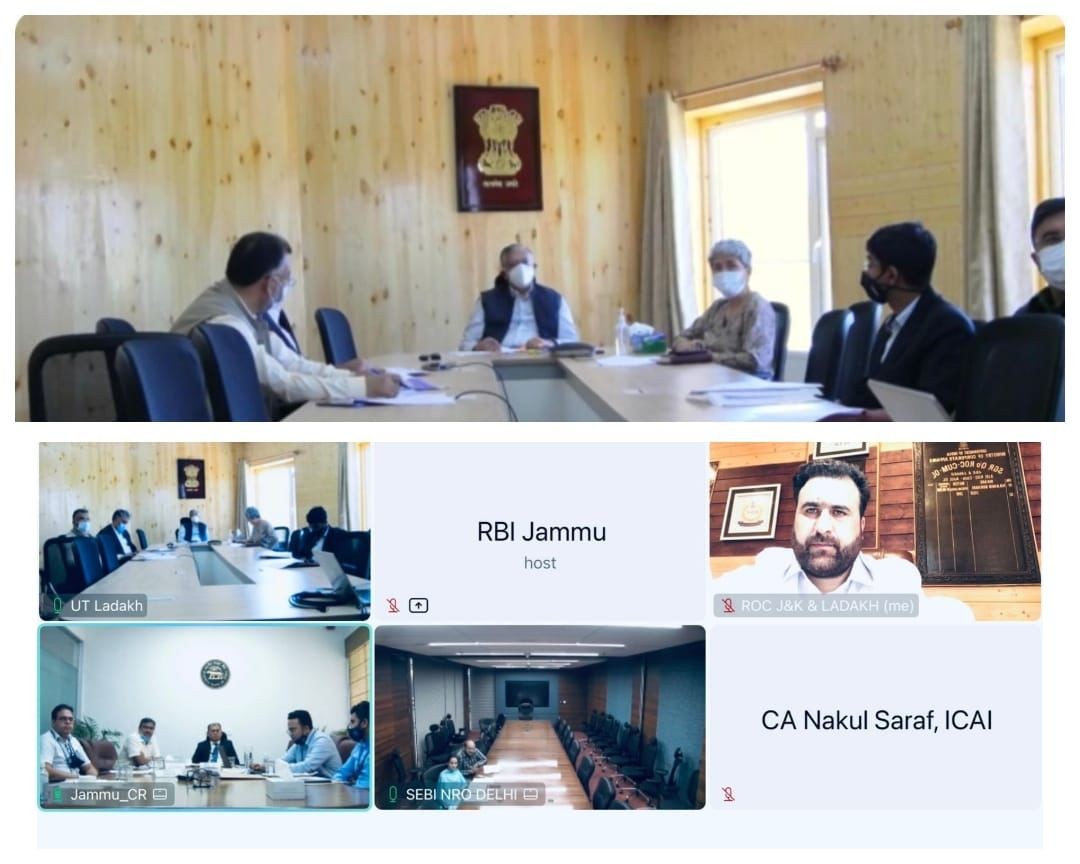 LEH, Aug 03: The first meeting of the Union Territory Level Coordination Committee (UTLCC) for the UT of Ladakh was held on August 03, 2022, through video conferencing mode. UTLCC is a platform for coordination on issues related to unauthorised deposits, frauds and the sharing of Market Intelligence among law enforcement agencies and the regulators like RBI, ROC, SEBI.

The meeting was chaired by Shri Umang Narula, IAS, Advisor to Hon'ble Lieutenant Governor, Ladakh and was convened by Regional Director, Reserve Bank of India Jammu. It was attended by the top functionaries of the UT Government of Ladakh, RBI, Registrar of Companies & SEBI.

Among the participants were Regional Director, RBI Jammu Shri K.B. Patnaik, Commissioner Secretary Department of Information Ladakh, Ms Padma Angmo, Secretary Department of Law, Shri Fayyaz Sheikh, DIG Ladakh Police, Shri Sheikh Junaid Mehmood, Registrar of Companies & official Liquidator for UT of Ladakh, Shri Haamid Bukhari, besides Additional Secretary Finance and Additional Registrar cooperative societies.

Shri Neeraj Kumar, GM RBI, Shri Haamid Bukhari, ROC, J&K and Ladakh, Smt. Jyoti Sharma, GM SEBI and Shri Nakul Saraf, Chairman, J&K branch of ICAI represented the respective regulatory agencies in the meeting.

The Advisor to Hon'ble Lieutenant Governor, Ladakh emphasized on the need to protect the interest of public from unscrupulous entities. He highlighted the importance of public awareness programmes specifically in the field of cyber fraud, digital lending apps and various legal provisions to curb these activities. The meeting also covered issues of the early framing of rules under BUDS Act 2019 in Ladakh, formation of a Sub-Committee and sharing of various Market Intelligence activities.

Shri K.P. Patnaik, Regional Director, RBI during highlighted the importance of the Union Territory Level Coordination Committee meeting in curbing various fraudulent activities by unregulated and unincorporated bodies duping the public of their hard-earned money as it provides a common platform to the UT Government, Law Enforcement agencies, various regulators to discuss issues and share market intelligence. He also emphasized on the need to spread greater awareness among public about unauthorised entities.

A presentation highlighting the features of RBI's SACHET Web Portal (www.sachet.rbi.org.in) was delivered by Shri Parveen Bharti, Manager RBI for all the participants. SACHET is an RBI platform for common public to get information on regulated entities and file complaints regarding any fraudulent activities related to public deposits.