1500 Waterbodies To Be Rejuvenated In J&K By Aug 2023 But Why Revenue Bosses Not Clear On Water Bodies?
03 August, 2022, By

Cross Town News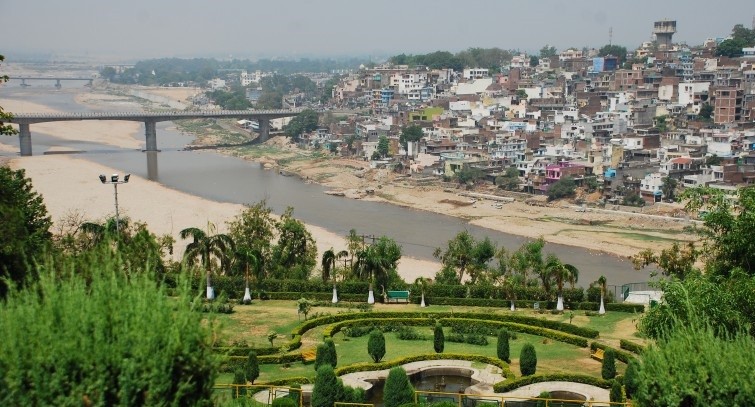 Rajesh Gupta
Jammu, August 2: Bishweswar Tudu, Minister of State for Jal Shakti informed the Rajya Sabha that the "Amrit Sarovar Mission" has been launched in April 2022 with the aim to develop and rejuvenate 75 water bodies of size one acre or more, in each district of the country.
With a target of 75 water bodies in one district, 1500 water bodies to be rejuvenated in across J&K. This Mission has been launched with a whole of government approach, with the participation of six Ministries/Departments of Government of India, to accomplish about 50,000 water bodies by August 2023", the Minister said.
The Jal Shakti Ministry is providing financial assistance to the identified schemes under repair, renovation, and restoration of water bodies component of Pradhan Mantri Krishi Sinchayi Yojana (PMKSY) - Har Khet Ko Pani .
The first census of water bodies has been initiated by the Jal Shakti Ministry in convergence with the sixth round of minor irrigation census (the reference year 2017-18), under the centrally sponsored scheme- "Irrigation Census".
The objective of the census of water bodies is to develop a national database of all water bodies in the country but it raised a big pointer on JKUT Govt above all on Commissioner/Secretary, Revenue, Div Coms/DC's that why they are not clear till today & causing harassment to thousand of innocents over theWater Bodies?
Despite knowing the clarity of water body issue & no ban order on sale/purchase of such kind of issue as being considered Gair Mumkin nomenclature land as water bodies by Revenue bosses show deriliction of duties causing open harasment to innocents?
Questions on DCs also that if they are not aware of the word WATER BODY then how they are spending crores in the name of different schemes under water bodies?