Central Team Impressed Upon Jal Shakti Officers To Work With Zeal & Dedication To Achieve Targets Set But Shall They?
21 July, 2022, By

Cross Town News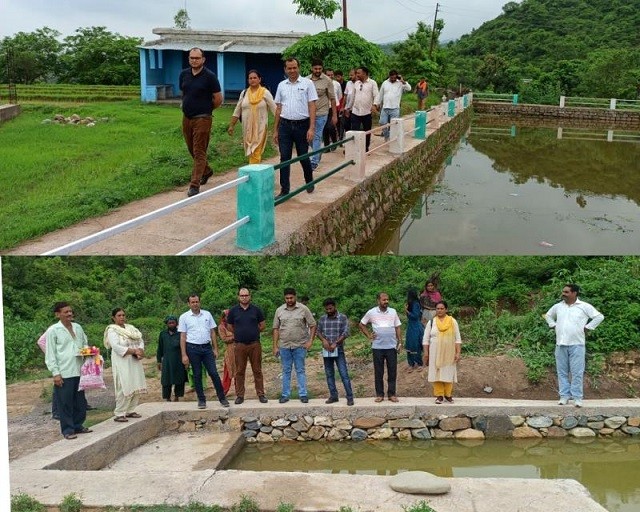 KATHUA, JULY 20: No doubts Narinder Modi had time & again announced lot of schemes in the interest of public but never bothered to act tough on the officers, who are not completed the projects in fixed time causing failure of schemes.
Live example of failure can be seen from JKUT for so called Jal Jeevan Mission that where it stands on today with slogan of "HAR GHAR Nal or HAR GHAR JAL" & live failure is proved from not providing one water connection applied to Xen PHE Samba for more than one year near main road at Birpur.
However, a Central team, led by Director, union Ministry of Finance, Sunil Kumar Singh today concluded the 3-day tour to Kathua District.
During the tour, the Central team visited Billawar, Basohli, Mahanpur and Kathua and inspected works/ activities being executed by Jal Shakti department in connection with Jal Shakti Abhiyan, besides inspecting ongoing works of ponds.
Interacting with the PRIs, the team members said that their visit was aimed at reviewing the progress and implementation of Jal Shakti Abhiyan schemes on the ground and to assess their impact on the local level.
The Central team impressed upon the officers to work with zeal and dedication to achieve the targets set for the current financial year.
The team further stressed on close monitoring of ongoing works to ensure quality and adherence to timelines.
District Soil Conservation Officer, Rahul Singh, Officers and field functionaries of Jal Shakti department accompanied the central team.