DDC Doda Reaches Thathri, Assesses Flash Flood Damages
09 July, 2022, By

Cross Town News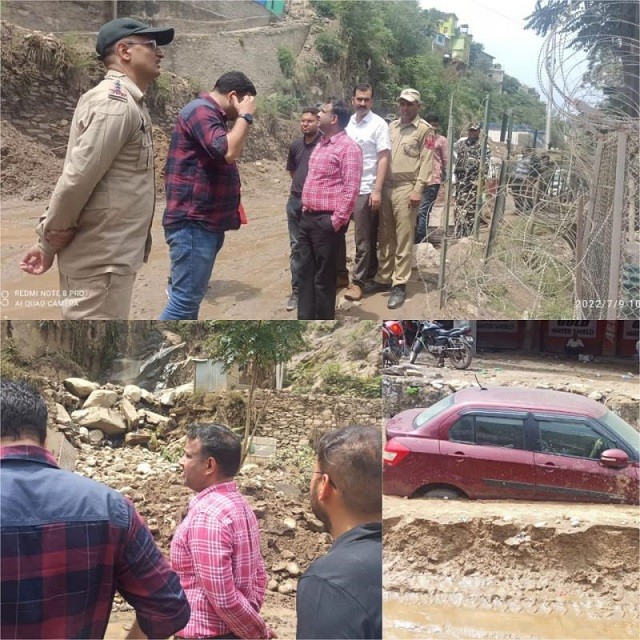 DODA, JULY 09: District Development Commissioner Vikas Sharma reached sub-division Thathri to assess damages due to the cloud burst and flash flood, besides taking stock of the restoration management initiated by various line departments today.
The DDC directed the ADC Doda and SDM Thathri to camp at Thathri to monitor the restoration works round the clock so that all the major link roads affected are thrown open at the earliest.
The DDC also directed the NHIDCL, Health, PHE and other line departments to ensure the service delivery of all the essential services to the locals.
Besides, the SDM was also directed to submit the report of damages.
The DDC informed that no loss of life had been reported and the local administration had been mobilised along with all the other line departments to ensure uninterrupted essential service delivery to the locals.