Skill Planning From Panchayat Level Will Significantly Help In Reducing Unemployment Concerns Of The Youth: Samoon
22 June, 2022, By

Cross Town News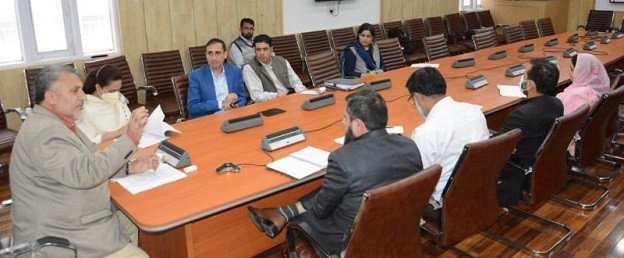 SRINAGAR, JUNE 21: Principal Secretary, Skill Development Department (SDD), Dr. Asgar Hassan Samoon today chaired a meeting to review the progress on formulation of Panchayat Level Skill Plans for the Union Territory of Jammu and Kashmir.
The meeting was attended by Director RDD Kashmir/Jammu, Director SDD, J&K, Director Panchayati Raj J&K, Principals of Polytechnic Colleges, Superintendents of ITIs, senior officers of SDD and other allied departments.
Speaking during the meeting, the Principal Secretary impressed upon the officers that a proper plan from Panchayat levels should be formulated in consultation with the Assistant Commissioner Panchayats of each district so that trade wise and village wise skill plan can be developed.
The Principal Secretary highlighted that the Skill training has a vast scope in Panchayat areas as large number of youth can be imparted training in various sectors and can be made self sufficient.
He added that Skill planning from Panchayat Level will significantly help in reducing unemployment concerns of the youth.
Samoon further asked the Director RDD of each division to work in coordination with ACPs of their respective districts so that a proper plan in accordance with the provisions of each district can be formulated.
He asked them to work in mission mode that short term Skill Trainings to the youth for the age group of 18-35 years can be started.