2000 Panchayat Level Contractors Engaged By RDD For Execution Of Works; PWD Issues 3500 Class D Cards
14 May, 2022, By

Cross Town News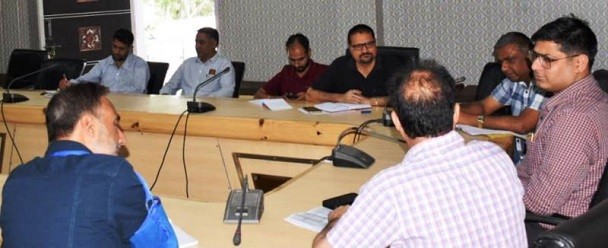 RAJOURI, MAY 14: District Development Commissioner Rajouri, Vikas Kundal today chaired a meeting of the concerned officers to review the progress regarding the registration of Panchayat contractors in the district.
During the meeting, the DDC took stock of the progress on registration of contractors by the RDD wherein the ACD informed that 3255 contractor cards have been issued till date and 2000 contractors have actively participated in different natures of Panchayat level works during the last financial year.
Similarly, while reviewing the progress of registration of contractors by the PWD Department, the SE PWD informed that 3500 D class contractors have been registered as on date.
He asked the concerned officers to speed up the registration process and ensure that maximum cards are issued to youth of the district to provide them job opportunities at their doorsteps.
The DDC also asked them to expedite the development works in rural areas to meet the expectations of the public.