DC Srinagar For Early Operationalization Of 500-bedded Pediatric Hospital
14 January, 2022, By

Cross Town News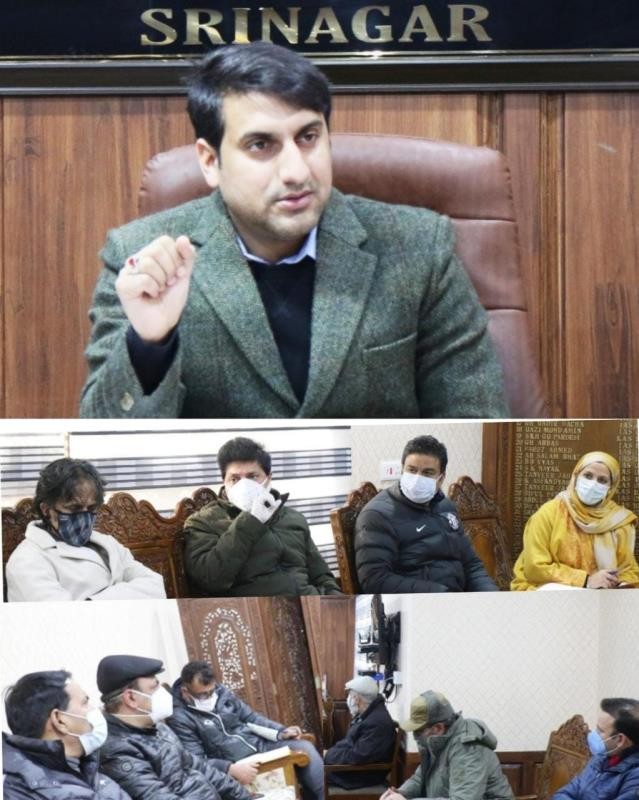 SRINAGAR JANUARY 13:- In order to review the pace and progress of the works being carried out on Rs 114.81 crore project for construction of 500 bedded pediatric Hospital, at Bemina, the Deputy Commissioner Srinagar Thursday chaired a meeting here in his Office Chamber.
Chief Planning Officer, Srinagar, Yasin Lone, Medical Superintendent G B Panth Hospital Dr Nazir Choudhary, Superintendent, Head of Paediatrics, G B Panth, Engineers of R&B, PDD, PHE and MED, besides other concerned Officers were present in the meeting.
During the meeting, the officers apprised the Deputy Commissioner about the component wise status of works in the Hospital.
The Superintendent Engineer Mechanical Engineering Department apprised the chair that all mechanical components including 3 Medical Oxygen plants of 1000 lpm capacity each, Lifts, Central Heating System, Fire Fighting equipments and Laundry unit are already in place and tested successfully, while work on STP is being carried out which shall be completed within next two months.
The DC directed the Mechanical Engineering Department to speed up the pace of work to ensure STP in the hospital is completed within the set deadline & also directed them to make some immediate interim arrangements for STP till the main work on STP is completed.
The Deputy Commissioner stressed all the concerned to work in proper coordination to ensure vital pediatric facilities on modern lines are made available in the District which will be equipped with all modern equipment for managing the high risk pediatric cases.
He said once the Hospital is made operational it will strengthen the pediatric care facilities in Kashmir division, ease the burden of patient load on the existing tertiary level hospital, and ensure quality maternity, neonatal and pediatric care to the patients.