LG Manoj Sinha In Dubai: J&K Govt Signs MoU With LuLu Group
06 January, 2022, By

Cross Town News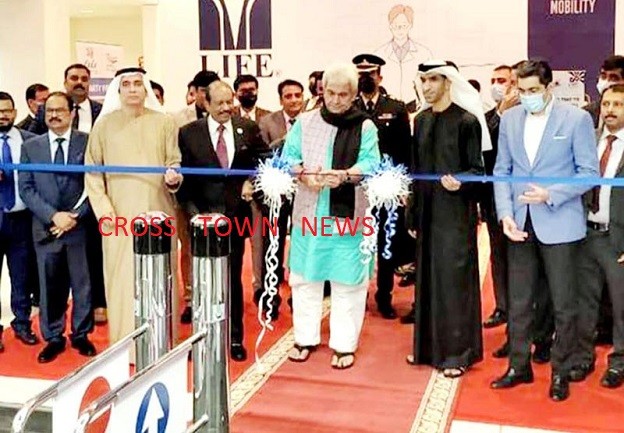 Dubai, Jan 5: J&K Government today signed a Memorandum of Understanding with LuLu Group at Dubai to set up a food processing & logistics hub in Srinagar, in the presence of Lieutenant Governor, Manoj Sinha and LuLu group Chairman, Yusuff Ali MA here.
Agreement was signed by Principal Secretary, Industries & Commerce, J&K UT, Ranjan Prakash Thakur and Ashraf Ali MA, Executive Director, LuLu Group.
Lieutenant Governor, Manoj Sinha also inaugurated Jammu & Kashmir promotion week at the LuLu Hypermarket, Dubai & said the MoU with LuLu group will further expand Jammu Kashmir-Dubai collaboration and Jammu Kashmir-LuLu Group partnership.
Sources told Cross Town News that LG J&K Manoj Sinha has series of meetings lined up, where LG would be meeting up top Investors.
Read details on link https://www.crosstownnews.in/post/72848/lg-jak-manoj-sinha-to-leave-for-dubai-today-series-of-meetings-with-top-investors.html