CBI Recovers Rs 2.10 Cr Cash From Residence Of Chief Engineer
18 December, 2021, By

Cross Town News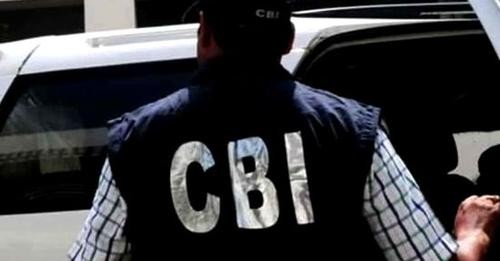 Guwahati, Dec 17: The CBI had apprehended Ranjit Kumar Borah, Deputy Chief Electrical Engineer (Coaching) from Guwahati along with Chintan Jain (Director of Sun Shine Devices Private Limited, Patna), Niraj Kumar (an employee of Chintan Jain) and other unknown public servants and private persons.
A day later the CBI arrested VK Upadhyay, Chief Electrical Engineer in this case, along with three apprehended earlier.
During the investigation, the role of Chief Engineer also allegedly came into the limelight and he was also apprehended
During the searches at nine locations in Assam's Guwahati, Bihar's Patna and Uttar Pradesh's Noida linked to the accused, the officials recovered Rs 2.19 crore in cash along with several other incriminating documents.
Out of this, cash of Rs 2.13 crore along with details of three flats in Noida were found at the premises of the Chief Engineer (Electrical).
Cash of Rs 6 lakh along with details of six flats in the name of Deputy Chief Engineer and his family members including at Guwahati were found at the premises of Ranjit Kumar Borah.